Open Signal's First Camp for Female/Non-Binary Filmmakers
April 24, 2017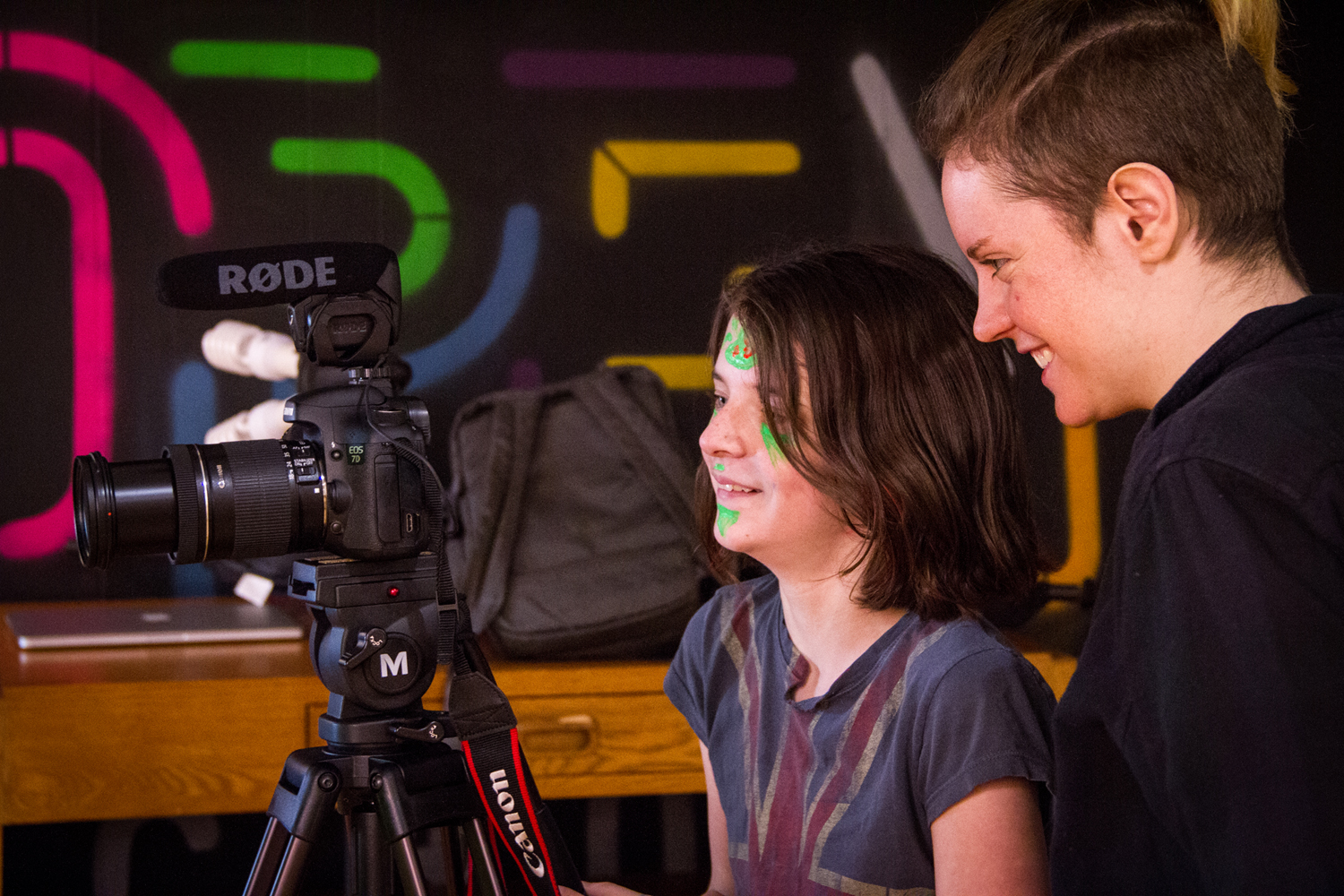 We're thrilled to offer our first camp designed specifically for female and non-binary youth.
Taught by XRAY Film & TV Collective co-manager Devin Febbroriello, "XRAY's Reel Voices: A Camp for Young Women" is for female-identified youth ages 14 to 18 who want to be inspired, educated and supported in learning digital filmmaking.
"I love having the opportunity to share all of the wisdom I've accumulated throughout my career," Febbroriello said. "Empowering folks to develop a greater technological understanding of the process of filmmaking gives individuals so much more freedom for creative expression. I truly want to empower people to make the work they want to make and never be held back."
On the top 100 grossing films of 2016, women represented only 4% of directors and 3% of cinematographers. With a gender gap this staggering, Open Signal staff feel that it's important to implement programming that supports female and non-binary voices.
Other youth camps this summer include:
These camps are coed and certify youth to check out gear from our media library, so they can keep making short films, cartoons and mini-docs. Register at opensignalpdx.org/youth.
← Return to index