Thank You, Open School!
May 01, 2019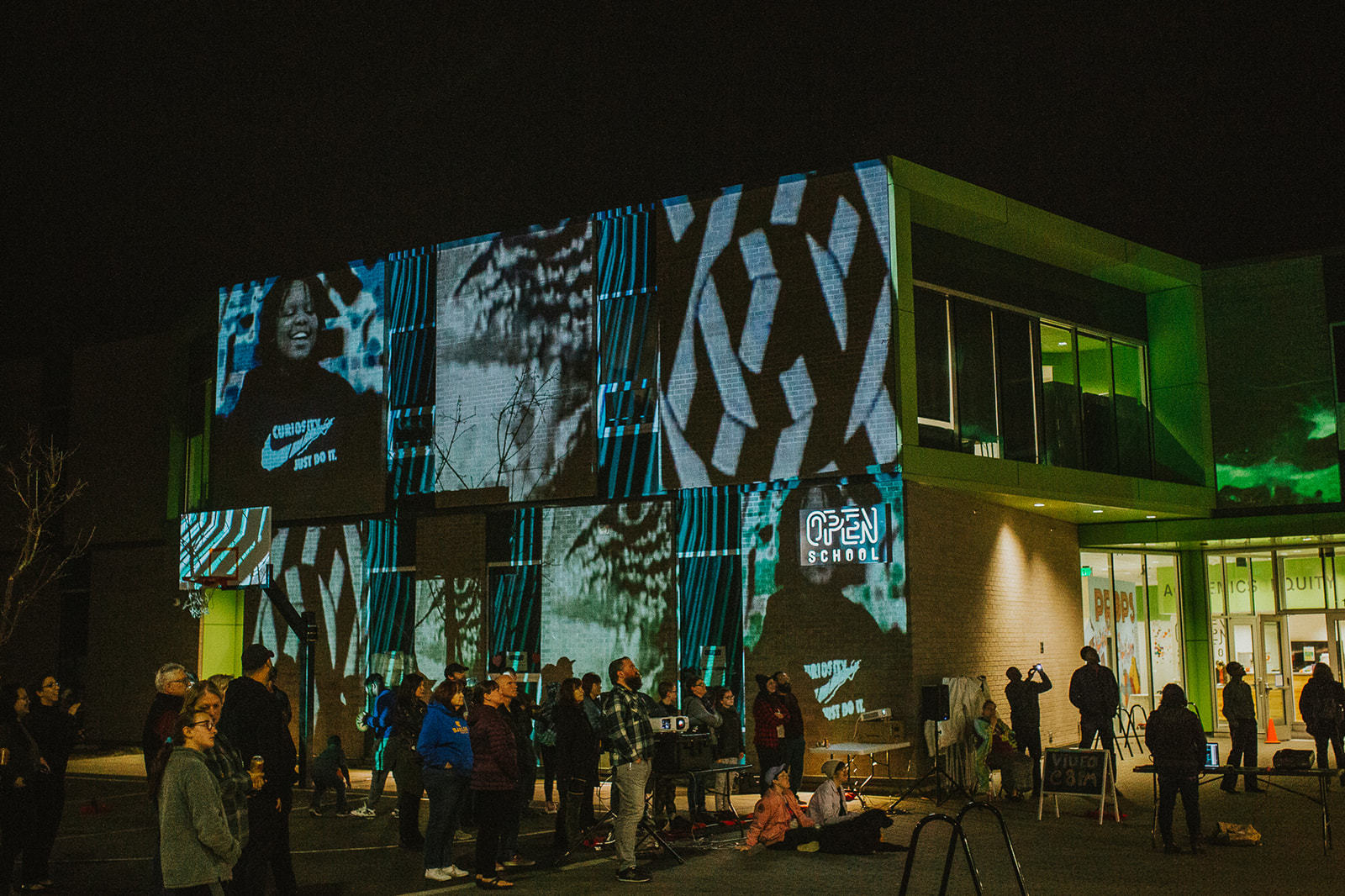 "Open School is forever grateful for the amazing experiences you have provided our students. The chance to collaborate with such talented and caring people is a career highlight for me, and life-changing for my students. Thank you!"
- Tab Waterman, Open School Teacher

This spring marks the end of a deep five-year collaboration with middle school students and teachers at Open School, a nonprofit program for students who need an alternative to a traditional public school. Since 2014, our staff and artist have engaged nearly 300 Open School students through media arts classes and activities.

This was one of 18 arts learning programs across the state funded through an intensive five-year Oregon Community Foundation Studio to School grant. All Studio to School programs are collaborations between "schools and community arts organizations to design and deliver sustainable arts education opportunities that have the potential for replication."
Our relationship with Open School began in 2012, when members of our staff first facilitated animation workshops with students through the Hollywood Theatre. Open Signal absorbed the Hollywood Theatre's education department in 2016, and the Open School partnership came with it.

The partnership included:
The installation of an in-house media lab on Open School's campus
7 six-week artist residencies, connecting media arts to math, science, social studies and other classroom curriculum
10 teacher trainings
284 total participating youth
7 community and student screenings and installations
800 community members engaged with the work and the students at public events
A whole lot of learning and engagement — for Open School students, teachers, parents, and for our staff and artists

See work and documentation from selected residencies below:

Residency with UK-based artist INSA, 2015 (via Hollywood Theatre)



Residency led by local artist Jeff Oliver, 2015 (via Hollywood Theatre)




Residency with staff artist Taylor Neitzke, 2015 (via Hollywood Theatre)




Residency with artist Bibi McGill, 2016 (via Hollywood Theatre)




Residency with artist Kello Goeller, 2016 (via Open Signal)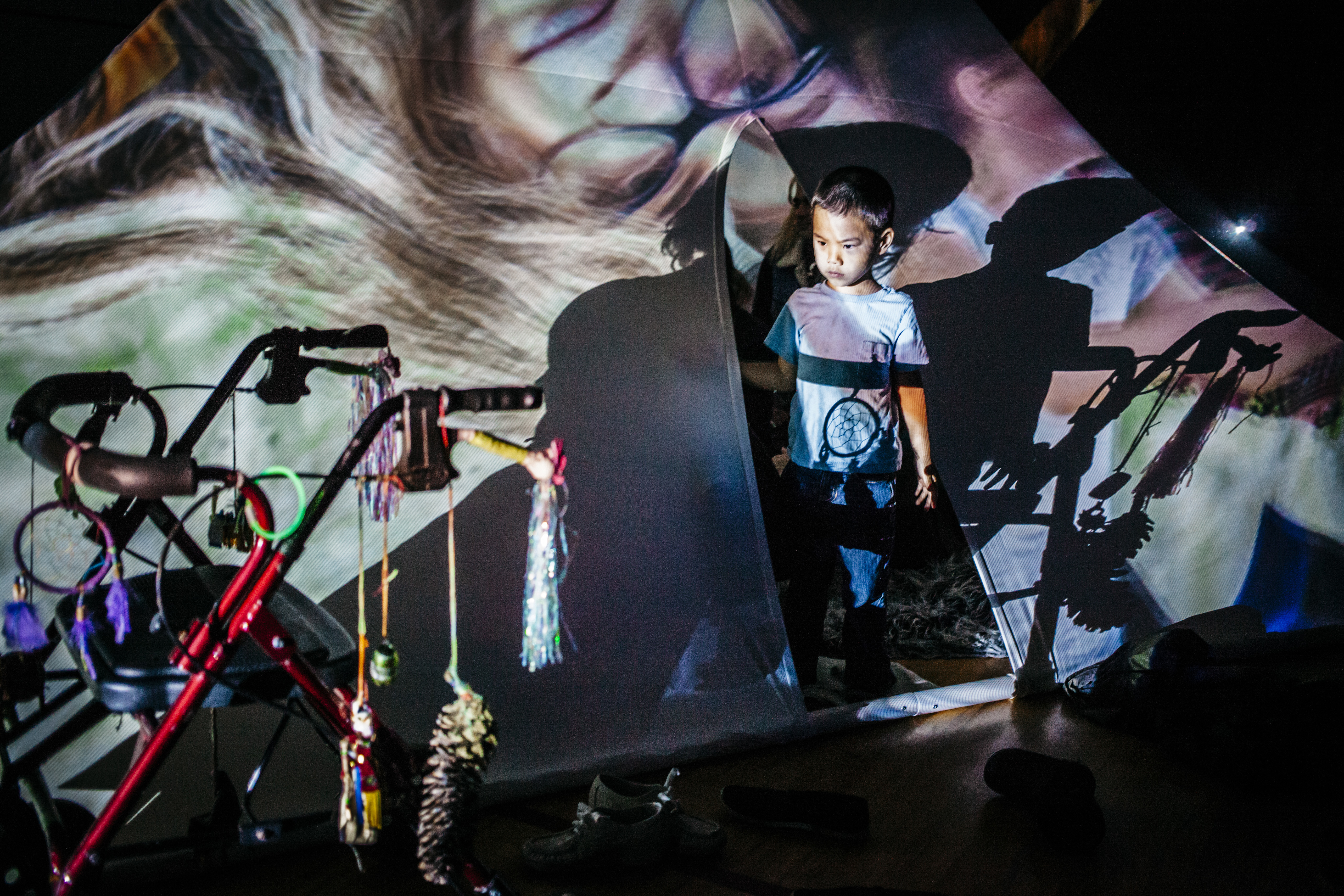 With skills and equipment from Open Signal, Open School staff teacher Tab Waterman had the tools he needed to lead an independent iPad workshop, 2016



Residency with artist Jodi Darby, 2017 (via Open Signal)




Residency with Matt Henderson, 2018 (via Open Signal)




We celebrated the end of the Studio to School initiative at an outdoor, public event at Open School East on March 21, 2019, which was attended by more than 100 parents, teachers and members of the public. It showcased outdoor video projections on walls of the Open School campus, all of which were created during the final 2019 residency with artist Jodi Darby.

See the documentation of the public event in the video below.

A note from Taylor Neitzke, Open Signal Director of Programs:
"When we applied for the Studio to School grant, I was serving my second term in AmeriCorps at the Hollywood Theatre. When this grant popped up, it was the determining factor as to whether or not there would be funds for me to continue my work with the organization. When we found out we were selected, I was beside myself; I was being given the opportunity to land my dream job working with two organizations I deeply admired. The professional experience and tools I've gained working alongside the dedicated staff at Open Signal, Oregon Community Foundation and Open School have propelled me forward in ways I couldn't have imagined possible.
I deeply appreciate Open School for showing me what being a member of a community truly feels like. They gave me no choice but to shed my mask and be my authentic self. For that, I am forever grateful. Tú eres mi otro yo.
This is my Ode to Open School:
You are all such a vibrant cast of characters
There is never a dull moment when I am with you.
You are the school,
I always dreamt of attending.
A place where we can all be ourselves.
My five years as a 2nd cousin in your family,
have taught me more about myself than I set out to learn.
You never judged me.
Instead you entrusted me to lead classes
of independent, motivated and resilient young educators.
I'm touched by your compassion and realness.
I'll miss your ridiculousness.
This is my Ode to Open School
In your yearbook I sign:
Dear Friend,
Our time together has been unforgettable,
filled with laughter, amazement, frustration
and endless inspiration.

Never change is usually the ending phrase
but for you this is inevitable.
And although frightening,
it can be welcomed
as another chance, to grow.
Have a beautiful summer, dear friend.
I will miss you.
This is my Ode to Open School.
Sincerely and with love,
Taylor"
Thank you to Open School and to the Oregon Community Foundation for allowing us the opportunity to collaborate and take risks. We have loved being part of the Open School School community and a greater cohort of arts educators across the state!


Thank you to the Juan Young Trust for providing Open Signal with supporting funds for this program in 2017 and 2018.

← Return to index