Press Release: Open Signal Commits to Shared Leadership Through June 2022
June 30, 2021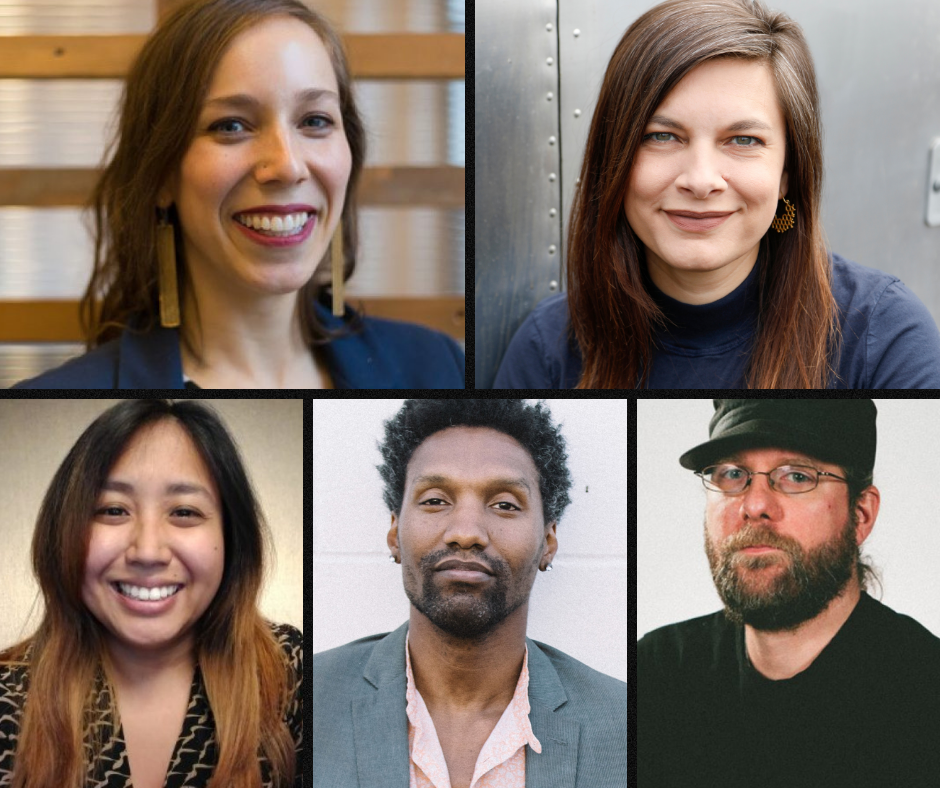 Open Signal Commits to Shared Leadership Through June 2022
PORTLAND, ORE. – June 30, 2021 – Open Signal's board of directors has unanimously elected to continue an experimental shared leadership structure through the next fiscal year, which ends June 30, 2022. The nonprofit media arts center has been operating under this model since November 2020, in which department leads collectively share responsibility for the health of the organization, in lieu of a traditional executive in charge, making decisions by consensus.
Current leadership team members are Director of Equity & Community Media Elisa Barrios; Ifanyi Bell, Open Signal Labs Executive Producer; Jim Bruce, Director of Information Systems; Rebecca Burrell, Director of Strategy; and Jamie Plakos, Director of Operations. A sixth leadership team member is slated to be hired in the summer of 2021 to direct fundraising for the organization, in addition to sharing oversight responsibilities for the organization at large.
"Shared leadership is just one of the ways that we are meaningfully reexamining our traditional nonprofit power dynamics rooted in white supremacist culture. We are testing out a more equitable, collaborative and hopefully more sustainable approach to nonprofit management," said Open Signal Board Chair Karim Hassanein. "Next, I'd like to look at how we can reflect this shared leadership approach on our board of directors."
Shared leadership was implemented last fall by Open Signal's succession planning team, made up of board members and staff at all levels of the organization. An April 2021 staff survey found that 89% of staff want to continue to explore collaborative leadership and decision-making.
"Taking on an unconventional model like shared leadership can be incredibly nerve wracking, especially from an operations standpoint," said Director of Operations Jamie Plakos. "Luckily, this test has proven to be positive thus far. This new model of shared responsibility has made us more nimble as a team and in turn more responsive to the needs of the community. It definitely feels like a healthy structure. I look forward to what this next year brings as we continue to review and refine."
The efficacy of this model will be continually evaluated by the succession planning team, as well as the organization's equity committee, throughout Open Signal's upcoming fiscal year.
Read more about Open Signal's shared leadership.
###
Contact
Rebecca Burrell, Director of Strategy
rebecca [at] opensignalpdx.org (503) 288 - 1515 x201
← Return to index