Press Release: Open Signal Launches Vibrant Digital Media Network for Portland
August 06, 2020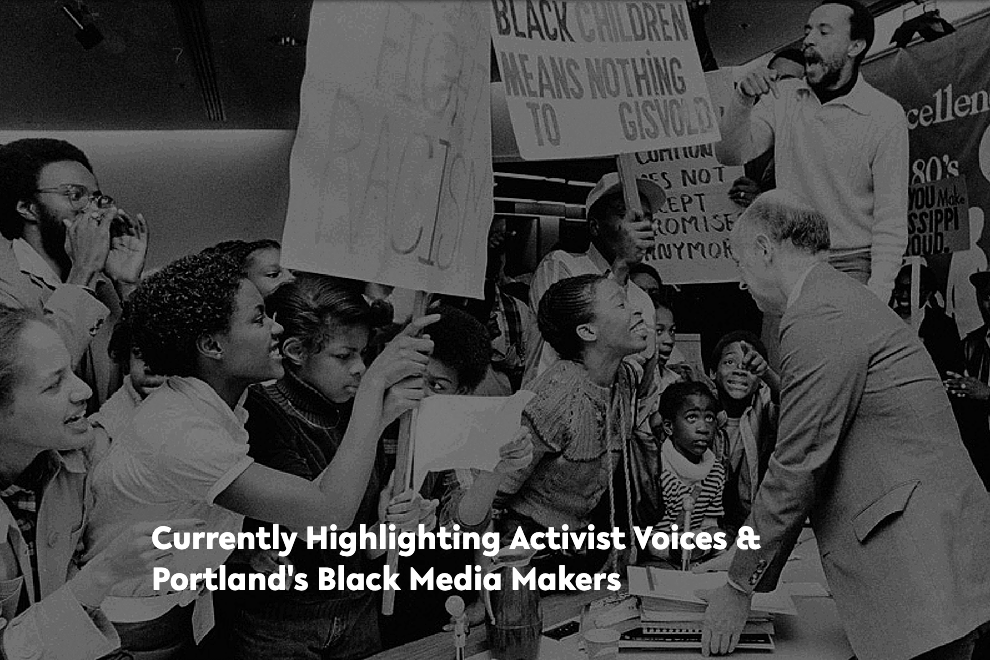 Open Signal Launches Vibrant Digital Media Network for Portland
New online media space introduced through marathon livestream and fundraiser for Black lives
Black Media Maker Response Fund Livestream Fundraiser

Saturday, August 22, 2020
3PM - Midnight
See the full schedule.
watch.opensignalpdx.org/streams
PORTLAND, ORE. – August 6, 2020 – Open Signal, and its predecessors Portland Community Media and Portland Cable Access, have delivered locally made media through five cable channels since 1981. Now, the media arts organization, located on NE Martin Luther King, Jr. Boulevard, launches a dynamic online space for Portland to see itself and be seen.

This new digital network is a people-driven alternative to mass media, highlighting work from local, independent media makers and nonprofit organizations, 24/7 at watch.opensignalpdx.org. This is the first phase of a long-term project that will grow in size and substance, based on feedback from the community.
Viewers will find the following content on the site:
Video, music and podcasts, at least 80% of which is produced in Portland
Live 24-hour streams of three Open Signal cable channels
New work produced at and by Open Signal
Staff picks, featuring hand-selected media made throughout the community
Content will come from every conceivable corner of Portland, including comedy shows and other artistic programming, civic affairs, activism, faith-based programming, and more. Rotating themes highlight content from across the community to reflect pressing community and social issues. The site currently features work created by Portland's Black communities, with a special spotlight on Don't Shoot Portland.
"Visit our online hub and I guarantee you will learn about aspects of Portland that you didn't know about before," said Jamie Plakos, Open Signal Director of Media Advocacy and a lead organizer for this project. "The team has put a lot of time and thought into building this pilot experience and we look forward to introducing you to its amazing diversity of content at our event."
This iteration of the site will be officially launched and celebrated at a seven-hour marathon livestream and fundraiser for the Our Stories, Our Lives Black Media Maker Response Fund on Saturday, August 22. The event lasts from 3pm - 10pm and will include interviews with Open Signal staff and media makers, work from Open Signal Labs' Black Filmmaker Fellows, DJs and archival footage from the organization's past.
###

Contact
Rebecca Burrell, Director of Strategy
rebecca [at] opensignalpdx.org
(503) 288-1515 x201

← Return to index