Press Release: Night Lights Presents Site-Specific Outdoor Media
August 24, 2017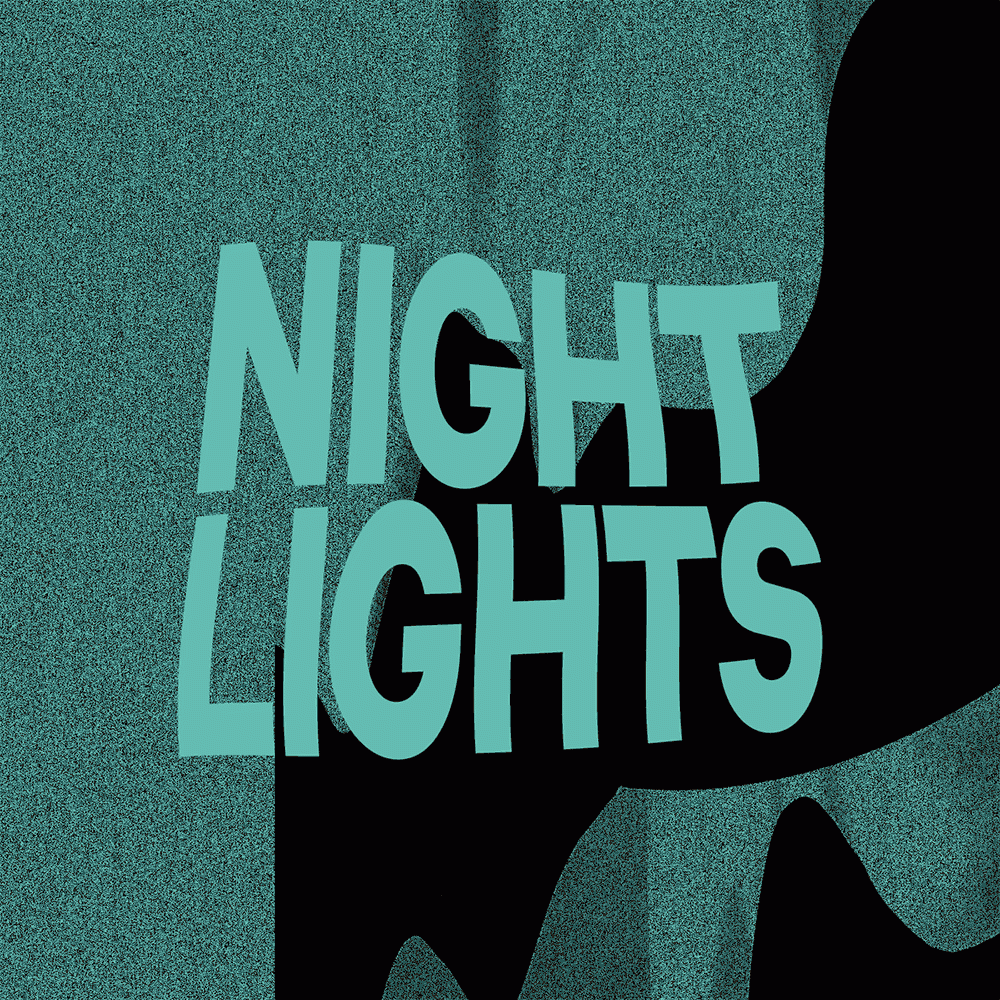 Night Lights Presents Site-Specific Outdoor Media Monthly Through April
Regional Arts & Culture Council and Open Signal to host projections from local artists

PORTLAND, ORE. - August 24, 2017 - Night Lights, a monthly public art event, continues into its third year of urban intervention. A special launch party will be held at Open Signal on Wednesday, September 20 before the First Thursday series begins on October 5, showcasing projections of digital media from local artists and art students. Open Signal and the north wall of the Regional Arts & Culture Council (RACC) offices will serve as the sites for this year's events, with artists presenting works tailored specifically for those locations.
Night Lights represents an ongoing relationship between RACC's public art program and Open Signal, celebrating the crossroads of local talent and technological innovation. The series illustrates the organizations' inventive spirits, featuring presentations that include large-format projections, and interactive performances. Finalists were chosen through an open call and a community panel process, receiving a stipend for their participation.

The full Night Lights schedule is listed below, showcasing a different work each month. Emcee and performance artist Pepper Pepper inaugurates this year's events on October 5, debuting an immersive project that will transform its audience into a kaleidoscopic collage.

This year, artists-in-residence Amy Chiao & Chloe Cooper will have full access to Open Signal's resources for four months, developing a new work about their experiences parading a fifteen foot puppet through public and private settings. The documentary will premier on April 5, 2018 at Open Signal's parking lot, and attendees will also have the opportunity to interact with the puppet used for filming.

Night Lights schedule

Wednesday, September 20, 2017
Launch Party
Open Signal
2766 NE Martin Luther King Jr Blvd, Portland
7:00pm-9:30pm
Free RSVP


Thursday, October 5, 2017
Pepper Pepper
Regional Arts & Culture Council, exterior north wall
411 NW Park Avenue @ Glisan Street, Portland
Begins After Dusk, Lasts 2 Hours


Thursday, November 2, 2017
Stephanie Mendoza
Regional Arts & Culture Council, exterior north wall
411 NW Park Avenue @ Glisan Street, Portland
Begins After Dusk, Lasts 2 Hours

Wednesday November 29, 2017
PSU Presentation with Professor Dave Colangelo
Regional Arts & Culture Council, exterior north wall
411 NW Park Avenue @ Glisan Street, Portland
Begins After Dusk, Lasts 2 Hours


Thursday, December 7, 2017
Ezekiel Brown
Regional Arts & Culture Council, exterior north wall
411 NW Park Avenue @ Glisan Street, Portland
Begins After Dusk, Lasts 2 Hours


Thursday, February 1, 2018
Julia Calabrese
Regional Arts & Culture Council, exterior north wall
411 NW Park Avenue @ Glisan Street, Portland
Begins After Dusk, Lasts 2 Hours


Thursday, March 1, 2018
University Showcase
Regional Arts & Culture Council, exterior north wall
411 NW Park Avenue @ Glisan Street, Portland
Begins After Dusk, Lasts 2 Hours


Thursday, April 5, 2018
Amy Chiao & Chloe Cooper (Artists in Residence)
Open Signal
2766 NE Martin Luther King Jr Blvd, Portland
Begins After Dusk, Lasts 2 Hours

Learn more about Night Lights at nightlightspdx.tumblr.com

###


---

Contact
Rebecca Burrell, Director of Strategy & Development
Rebecca@opensignalpdx.org
(503) 673-8709
← Return to index