Press Release: Open Signal Wins Grant from National Endowment for the Arts
May 16, 2019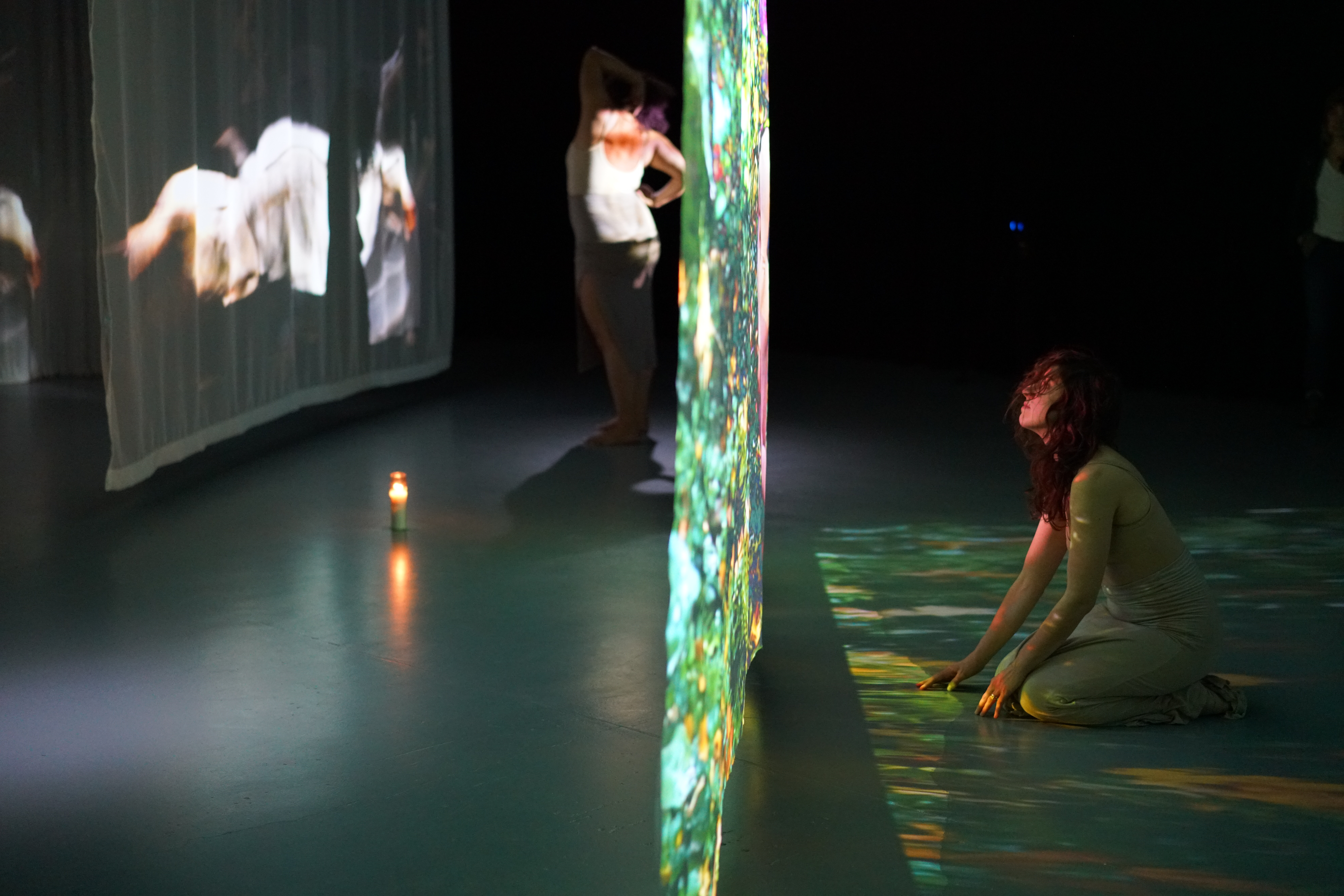 Open Signal Wins Grant from the National Endowment for the Arts
Funding supports the New Media Fellowship, a professional development program for digital media artists

PORTLAND, ORE. – May 16, 2019 – Open Signal has been approved by National Endowment for the Arts (NEA) Acting Chairman Mary Anne Carter to receive $20,000 through the NEA's Art Works program.

The award supports Open Signal's New Media Fellowship in 2019-20, a residency program that will support artists investigating virtual reality and other immersive media. Open Signal was selected from a pool of 1,592 Art Works applications. It is one of only 15 projects funded through Art Works in the state of Oregon.
This is the first national funding Open Signal has received since the organization began actively fundraising two years ago. Since 2017, Open Signal has received grants exclusively from Oregon-based funders, including the Meyer Memorial Trust and the James R. and Marion L. Miller Foundation.
"This validation on a national level is priceless to us," said Taylor Neitzke, Open Signal Director of Programs. "We are so excited about the evolution of the New Media Fellowship, which began on a shoestring budget and has grown into something that is deeply meaningful for experimental media artists in this community."
Applications to participate in the New Media Fellowship's 2019-20 program cycle are now open and will be due July 12, 2020. This third year of the program begins in September 2019. It will engage four digital artists in a rare opportunity for deep career development and creation of new work with immersive media tools, including virtual reality.
The four selected fellows will engage with the Open Signal community to explore the social implications of immersive media. They will travel to New Mexico in June 2020 to exhibit their work as part of the CURRENTS Santa Fe International New Media Festival at the Institute for American Indian Arts' one-of-a-kind 360-degree digital dome.
Since the program began in 2017, New Media Fellows have been manuel arturo abreu, DB Amorin, Hannah Piper Burns, May Cat, Fernanda D'Agostino, Jaleesa Johnston, Tabitha Nikolai, Alan Page, ariella tai, Jen Tam, Sharita Towne and Lynn Yarne.
"I was so happy to learn that the NEA is supporting the New Media Fellowship," said Fernanda D'Agostino, a 2017 New Media Fellow. "The fellowship provides artists with world-class gear and space to work, an exhibition, and mentorship from an artist of their choice. I'm not aware of any other residency that is as focused on equity, rigor and empowering artists. It's a wonder to have the program that meant so much to me recognized at a national level."

Read the full call for applications for Open Signal's 2019-20 New Media Fellowship.

Read about all of the National Endowment for the Arts' new grant awards.
###
Contact
Yousef Hatlani, Marketing Manager
yousef [at] opensignalpdx.org
(503) 536-7622
← Return to index