E3 (to the Third Power): A screening of three films by Elijah Hasan
A screening of three films by Elijah Hasan.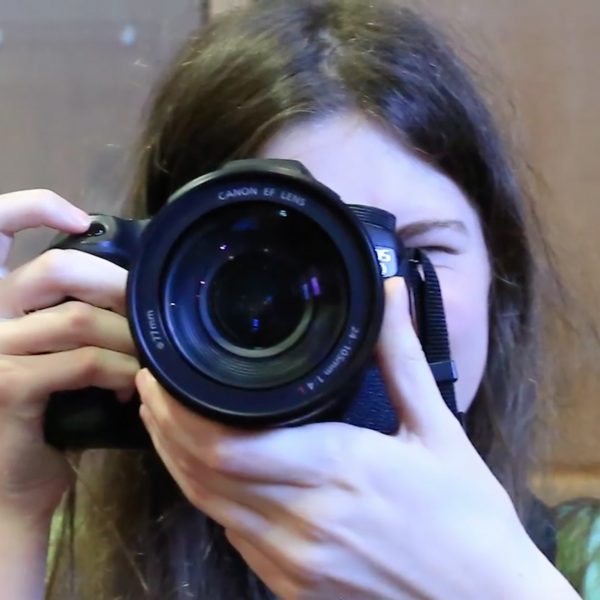 Open Signal presents a screening of three films by Elijah Hasan.
Open Signal presents a showcase of three works by long-time producer Elijah Hasan, his collaborators and students.

The first of the three films, Midland Voices, is a showcase of work from youth that Elijah has worked with at several libraries in Multnomah County over the past year.
The second film, ALL CAPS, was helmed entirely by Hasan — who wrote, shot, directed and edited the project. It also includes his custom recordings and sound design.
The final screening of the evening, On A Heavenly Track, is an example of Hasan's collaborative work. Shot in 2003 by the late filmmaker Julian Johnson, this film is a collection of interviews with African American Expatriates living in Paris. It offers a peek into what may be the underlying motivations that have lead to numerous Black Artists leaving the US for France. The project was edited, scored and produced by Hasan.
There will be a short panel discussion after the screening with some of the participants involved in the project. The segment will be taped for broadcast on Open Signal's channels.
Dates
Jan 25
Thursday
7:00pm – 10:00pm
Location
Open Signal, Portland Community Media Center
2766 NE Martin Luther King Jr Blvd
Portland, OR 97212
Get Directions
Policies
For More Information
For general information or directions to our space, please contact our front desk at (503) 288-1515 or info [at] opensignalpdx.org.
Getting Here
Open Signal is located off the #6 or #4 bus line. If you are driving to Open Signal, we have a parking lot located on NE Graham. Our main entrance is located on NE Graham off of NE MLK.
Refund Policies for Events
You must cancel up to 72 hours in advance to receive a full refund. There will be no refunds or transfers if you cancel with less than three days notice or fail to show up.
Open Signal is a Safe Space
Open Signal is committed to providing an inclusive and welcoming environment for the community. Open Signal does not and will not discriminate on the basis of race, color, religion (creed), gender, gender expression, age, national origin (ancestry), disability, marital status, sexual orientation, or military status, in any of its activities or operations, and we ask that you do the same when you attend our workshops and events.
Open Signal is fully wheelchair-accessible. Reasonable accommodations may be made upon request.