Make-A-Thon Screening & Membership Launch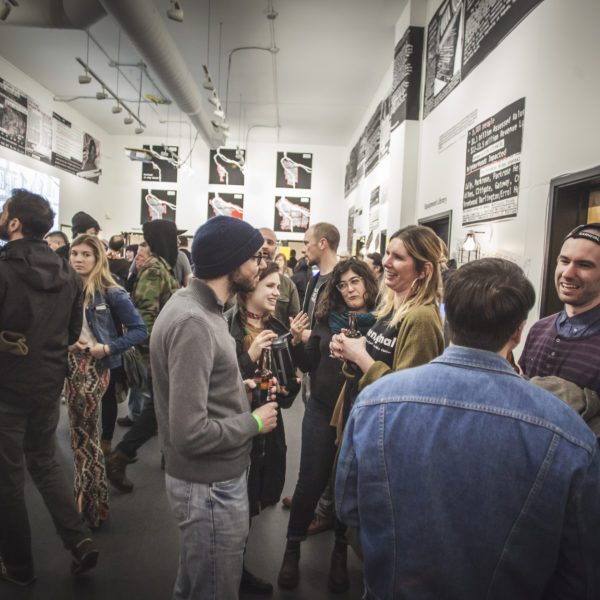 Help kick off our new membership program with a special screening of work from Open Signal Producers!

Please note: RSVP is required for admission.
On the morning of May 19, Open Signal will celebrate our community by inviting our producers in to create special day-long projects for our first-ever Make-A-Thon.
After the films have been made, we welcome the public in to a screening and pizza party in Studio A. Admission is free!
Join us anytime after 6pm for food and drink, courtesy of our sponsors Sizzle Pie, Lagunitas Brewing Company, Coco Donuts and Guayaki Yerba Mate. The screening with begin promptly at 7:30pm.
While you're here, be one of the first to sign up for our new community membership program and to get your membership card. We won't print membership cards during regular service hours until May 25, so come to the screening and get yours a week early!

Learn more about our new membership program here.
Dates
May 19
Saturday
6:00pm – 8:00pm
Location
Open Signal, Portland Community Media Center
2766 NE Martin Luther King Jr Blvd
Portland, OR 97212
Get Directions
Policies
For More Information
For general information or directions to our space, please contact our front desk at (503) 288-1515 or info [at] opensignalpdx.org.
Getting Here
Open Signal is located off the #6 or #4 bus line. If you are driving to Open Signal, we have a parking lot located on NE Graham. Our main entrance is located on NE Graham off of NE MLK.
Refund Policies for Events
You must cancel up to 72 hours in advance to receive a full refund. There will be no refunds or transfers if you cancel with less than three days notice or fail to show up.
Open Signal is a Safe Space
Open Signal is committed to providing an inclusive and welcoming environment for the community. Open Signal does not and will not discriminate on the basis of race, color, religion (creed), gender, gender expression, age, national origin (ancestry), disability, marital status, sexual orientation, or military status, in any of its activities or operations, and we ask that you do the same when you attend our workshops and events.
Open Signal is fully wheelchair-accessible. Reasonable accommodations may be made upon request.