Facility Use Updates for February
February 04, 2022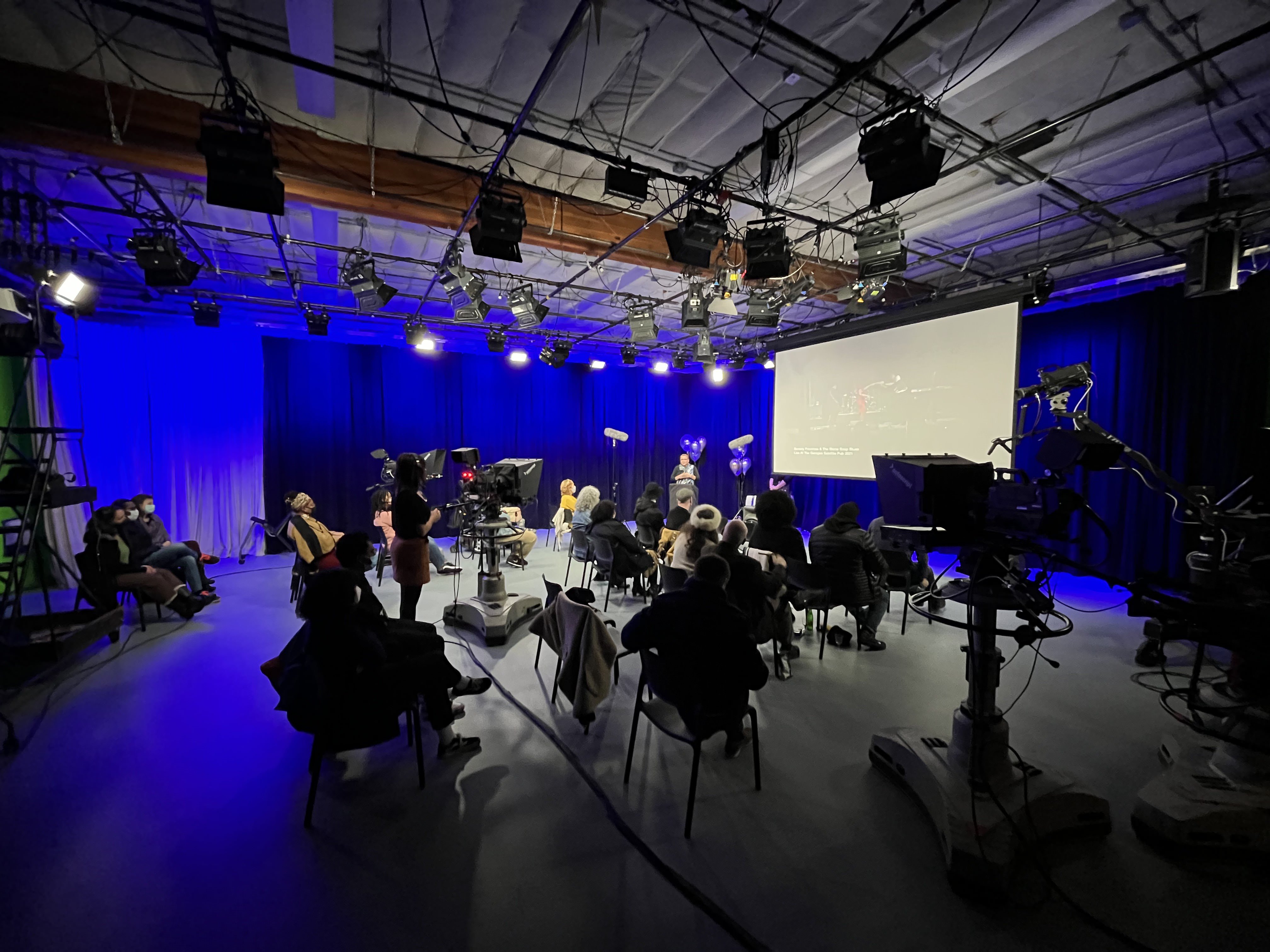 As we continue to prioritize the health and safety of our community, we have decided to set capacity limits for our building. Overall capacity for our building has been set at 12 people, including any visitors and staff. We've also set studio capacity limits and ask that all members of a crew arrive before entering the studio:
Studio A: 6 people / Control Rm A: 3 people
Studio B: 3 people / Control Rm B: 2 people
Anyone entering the building will be asked to sign-in by a staff member before entering the facility. This information is being collected for contact tracing purposes. Your personal information will be securely stored and will not be shared. During the sign-in process you will be asked to provide your name and phone number or email address. You will also be asked to sign-out upon your departure from the building.
You can find our detailed, up-to-date Public Facility Safety Policies here. Please take a look if you have an appointment or plan on making one. We appreciate your understanding as we make real-time adjustments to our policies.
We will continue to operate on a by-appointment basis. Folks in our seasonal cohort and our nonprofit partners are welcome to email us at education@opensignalpdx.org to make an appointment for equipment or studio use. Our staff are also available via email or over the phone during administrative hours. For any other inquiries, please fill out this form: Inquiry Form.
← Return to index