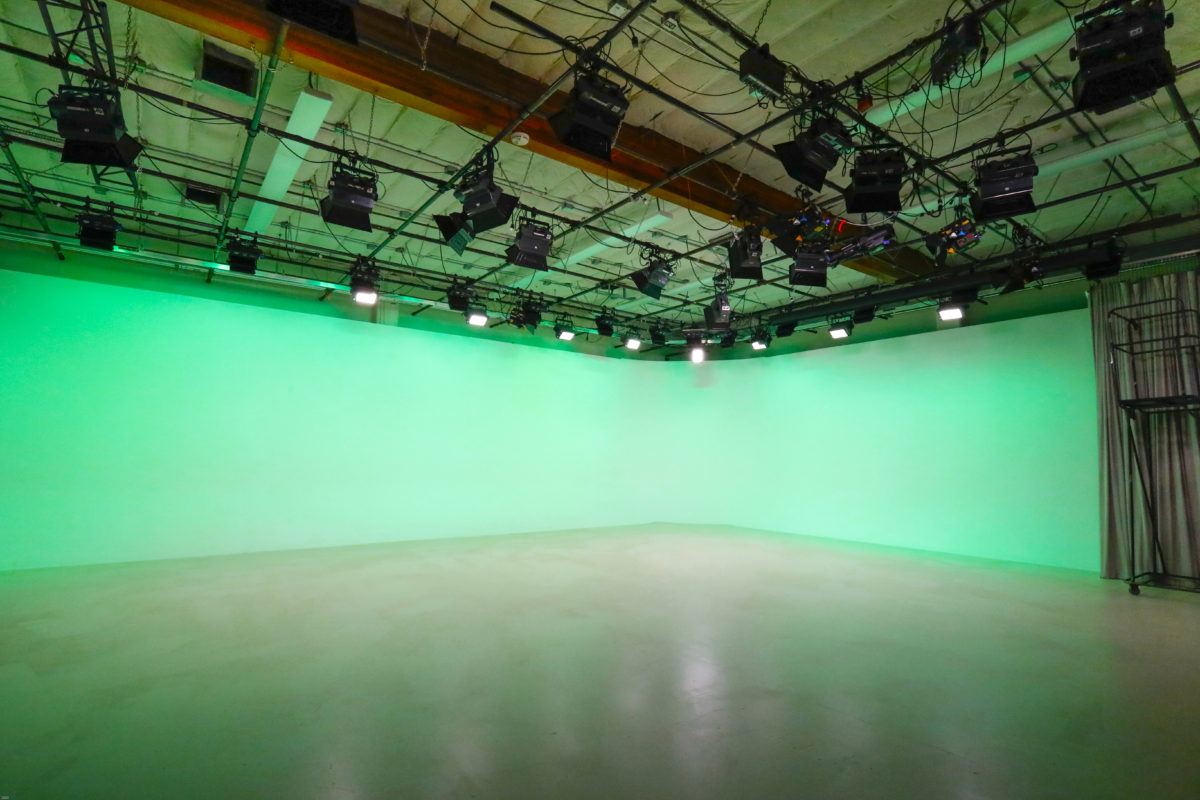 Open Signal offers 2 industry-standard HD studios.
Our HD production studios are available by-appointment for those in our programs or through rentals. Interested in learning more? Reach out through this form.

Studio A
Studio A (pictured above) is a 2,000-square-foot space with five dolly-mounted Hitachi Z-HD5000 cameras, which you can quickly and smoothly maneuver into different positions, making shooting a multi-camera television show remarkably simple.
Directors can see what each camera is doing and perform live editing using Studio A's video switcher, which is capable of many effects, including split-screen, picture-in-picture and luminance or chromakeys.
Studio B
Want to make a show, but have no crew? Shoot in Studio B! Three robotic mounted Panasonic cameras can be controlled by a single operator in Studio B's control room, so that you can film a show all by yourself.
Pan, tilt and zoom from multiple angles. You can save presets so that previous camera positions can be returned to with the touch of a button.