Fundraising at Open Signal: Community Feedback Session
February 01, 2018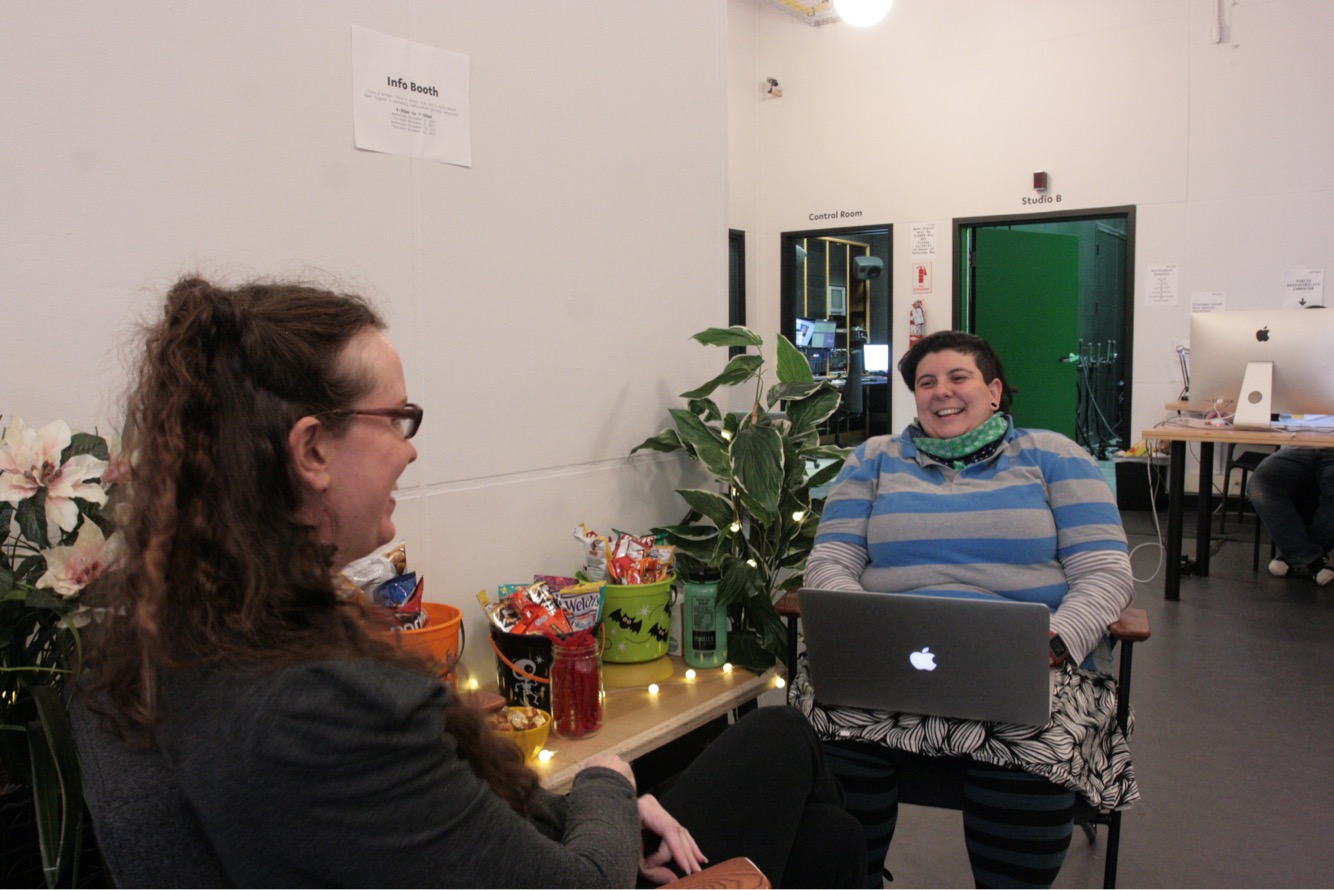 On February 24th, from 5-8pm, we'll present and answer questions about the development of our individual giving campaign in Studio A.

The event is free and open to the public. Dinner will be provided. RSVP here.

As you may recall, during key times throughout December and November I was in the lobby with snacks and drinks taking surveys from producers to help us build an individual giving program. I asked people what their goals were at Open Signal, how we helped them achieve their goals and what more we could do in that arena.
I also asked about their previous experiences of supporting people and organizations through donations of time or money, and I asked people if they would pay for Open Signal if it meant that we were able to increase access for people who can't pay. I also asked people if there was anything else they'd like to tell the organization.
Over the course of nearly 30 hours, I collected more than 29,000 words of survey responses. For a comparison, our original goal for the Info Booth was one survey per hour, or 28 surveys. I'm extremely grateful to every one of the 64 producers who took the survey. I had a great time chatting and snacking with all of you.
And we got a ton of information! Open Signal staff had direct access to the raw survey data almost as soon as we were finished collecting it, and many people have already used your responses to make decisions and set goals for their positions and departments going forward.
But that's not all we'll be doing with your survey data. Malea Miller, MSW (Master of Social Work) has a specialization in macro/organizational justice, is passionate about data and has volunteered her time and expertise to help us process your survey answers.
In accordance with the current best practices for community engagement we will be holding an information session on February 24th from 5-8pm in Studio A where we will talk about why we are launching individual giving now, we'll present the survey analysis for your review, and we'll present our initial thoughts on how the individual giving program can help all of us reach our goals.
We'll also be live-broadcasting the proceedings on our YouTube channel we well as live-tweeting on our Twitter in order that the largest possible number of people can attend or participate in the presentation as it's happening. Because it's around dinner time, we will have food. Please RSVP so we can order enough for everyone.
At the event, we'll be taking written questions and comments and addressing them at regular intervals throughout the evening. We'll also be taking questions and comments online via Google form. We are doing written questions so that we can ensure that everybody's question has a chance to be read and addressed. We will have cards and question collectors at the event, and we'll be checking the Google form throughout the night.
After the presentation is over, we will continue answering any remaining questions until closing time. After that we'll identify what our follow-up conversations should be about and announce the schedule and focus for those.
We're looking into childcare options right now and will be updating this post and the event on our calendar as we have more information about that.
Do you have questions about the event? Email me, marina@opensignalpdx.org.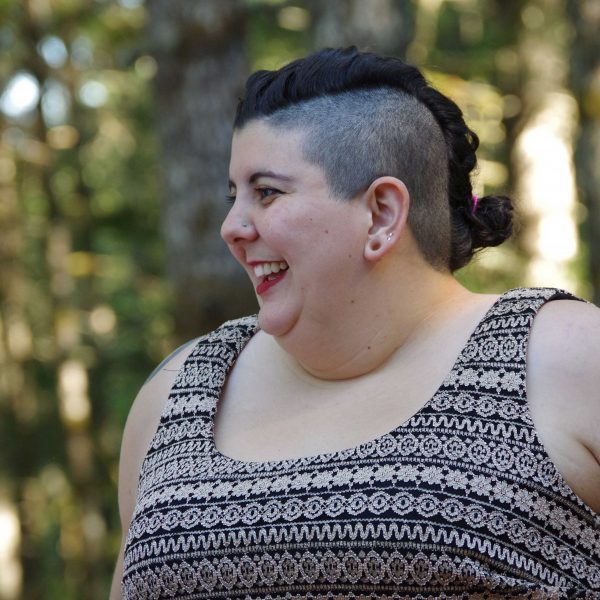 Marina Martinez-Bateman
Development Manager
Marina [at] opensignalpdx.org
(503) 288–1515 x211
My gender pronouns are: she/her/hers, they/them/theirs

I help fund Open Signal by raising money from the people and businesses that support our mission of making media production possible for everyone. I worked with the Open Signal community to build our membership program and continue to help bring in new people and resources to help our members grow their media making practice.

I've been marketing and fundraising for community organizations and nonprofits since 2001. My personal mission is to invest in people and to use my resources to uplift my siblings in marginalized communities.

← Return to index