Letter to the Community
October 24, 2017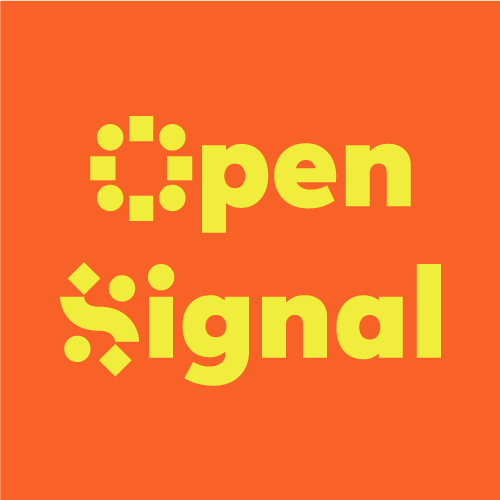 To the Open Signal community,
Open Signal makes media production possible for everyone, with a commitment to creativity, technology and social change. We work hard to maintain a vibrant, accessible and collaborative public space that is free from discrimination, harassment and violence, and we always strive to maintain the highest ethical and professional standards. We strictly uphold non-discrimination, anti-harassment and anti-violence policies.
Last week, Open Signal leadership learned about allegations made public on social media that one of our staff members may have acted in a way that does not reflect our values, at a time before they joined our team.
We pride ourselves in offering a safe space to the community and we took the allegations seriously. In order to protect the rights of all involved, we placed this staff member on an immediate leave of absence in order to investigate.
The accused staff member has notified us of their decision to step down from Open Signal, effective immediately.
Overall, this has been a humbling experience for myself and for our organization. We have spent a long week, reviewing the ways in which our commitment to safety are reflected (or not) in our physical space and our hiring policies.
There are a number of things we can do better. While we currently require criminal background checks for everyone who works with youth, we have revised our hiring policy to require all new staff and public-facing contractors to pass a criminal background check before beginning work with us. We commit to conducting a complete review of our hiring process and employee handbook, including our equity policies, to make sure we're creating a work culture that is safe for all.
In addition to this, our Equity Committee met last week and has agreed to lead the following additional initiatives:
Work together as a team to discuss what we mean when we say Open Signal is a "safe" or "safer" space. How do we define that, and what are additional things we need to do to reflect the value of safety in our physical space?

Engage in additional training with an outside facilitator, so we can be sure all staff know what to look for to avoid unsafe behaviors in our space and know how to respond when safety issues are brought to our attention by the public. We have already sent staff through some safety training, but we need more and higher quality trauma-informed training.

Develop and clearly communicate a system for users of our space to anonymously report — and not anonymously report — safety issues.

Develop ways to better ensure that our volunteer media producers understand and adhere to our safety policies.

Empower all producers, students and other users of our space to be the authority on their own safety while they're in our space. Provide tools to help them be in charge of their own space and person.
Everyone has a right to personal safety. I look forward to the positive change we can make in our community, building an inclusive space that is safe and welcoming to all. We invite you to continue working with us to reimagine — and to build — an empowering media resource for Portland. There is so much to do.
If you have any questions or want to know more about our process or employee policies, please don't hesitate to reach out to me. Thank you for being part of our community.

Justen Harn
Executive Director
justen@opensignalpdx.org
← Return to index