Winter Closure December 25 - January 3
December 23, 2020

2020 has been a year!
Open Signal will take our annual winter break December 25, 2020 through January 3, 2021. Our building will be fully closed and staff will also log off in order to spend time with family and to rest and recuperate, in order to come back kicking in 2021.
In case of emergencies, I'll check the info@opensignalpdx.org email account once a day, so please send any issues there that are urgent to the immediate safety of our building, staff or volunteers; continuous broadcast of our cable channels and online streams; or questions about making a donation before December 31.

We will put on hold any non-emergency issues until we all return on January 4.


Here are some ways you can connect with us during the closure:
Take a look at our new Care is on Air! video series, created by our amazing staff member Devin Febbroriello, to learn about just some of the ways that we have pivoted and shown up for the community in the COVID era.
Help us raise $7,500 through the Willamette Week Give!Guide in order to unlock a full match gift from an anonymous friend of the organization, earning us an incredible $15,000. (We're so close we can taste it!) Your gift also makes you a member of Open Signal through the end of 2021 and it will help us continue doing relevant media work in 2021.

Please also support any of the other 174 local Give!Guide nonprofits and the Oregon Cultural Trust while you're there.
Submit a nomination for our board of directors, If you or someone you know is interested in being part of the next era of shared leadership at Open Signal. The first round of nominations will be reviewed January 6.
Witness the Music Takeover month on our new digital network, featuring a collection of recent work by local BIPOC musical artists and filmmakers in collaboration with the Portland Unknown Film Festival.
As always, our cable channels will run 24/7. Check out our list of TV channels and airing schedules, or watch the channel streams online.
For an epic mood-booster, I also urge you to check out the below AMAZING video from Open Signal Community Media Advocacy Manager KatMeow García in honor of our Give!Guide campaign.
Please join us as we practice self-care during the last week of a challenging year. We look forward to working with you to make media magic in 2021!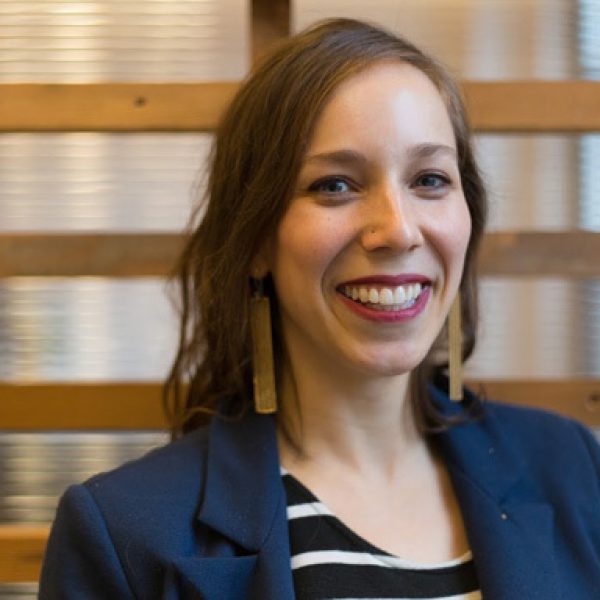 Rebecca Burrell
Director of Strategy
rebecca [at] opensignalpdx.org
Pronouns: she/her/hers
I joined the Open Signal team in 2016 to oversee strategic growth initiatives, including communications and fundraising, and I actively contribute to our long-range planning efforts. 
I've worked in the arts and communications fields for more than 15 years, most recently at The Right Brain Initiative, a public school program of the Regional Arts & Culture Council. On a volunteer basis, I've been working since 2015 as a co-founder and core organizing member of Arts Workers for Equity, an anti-racist collective for the nonprofit arts sector.

← Return to index