Recap: Jefferson Kincaid's 'MOMADReD'
October 05, 2018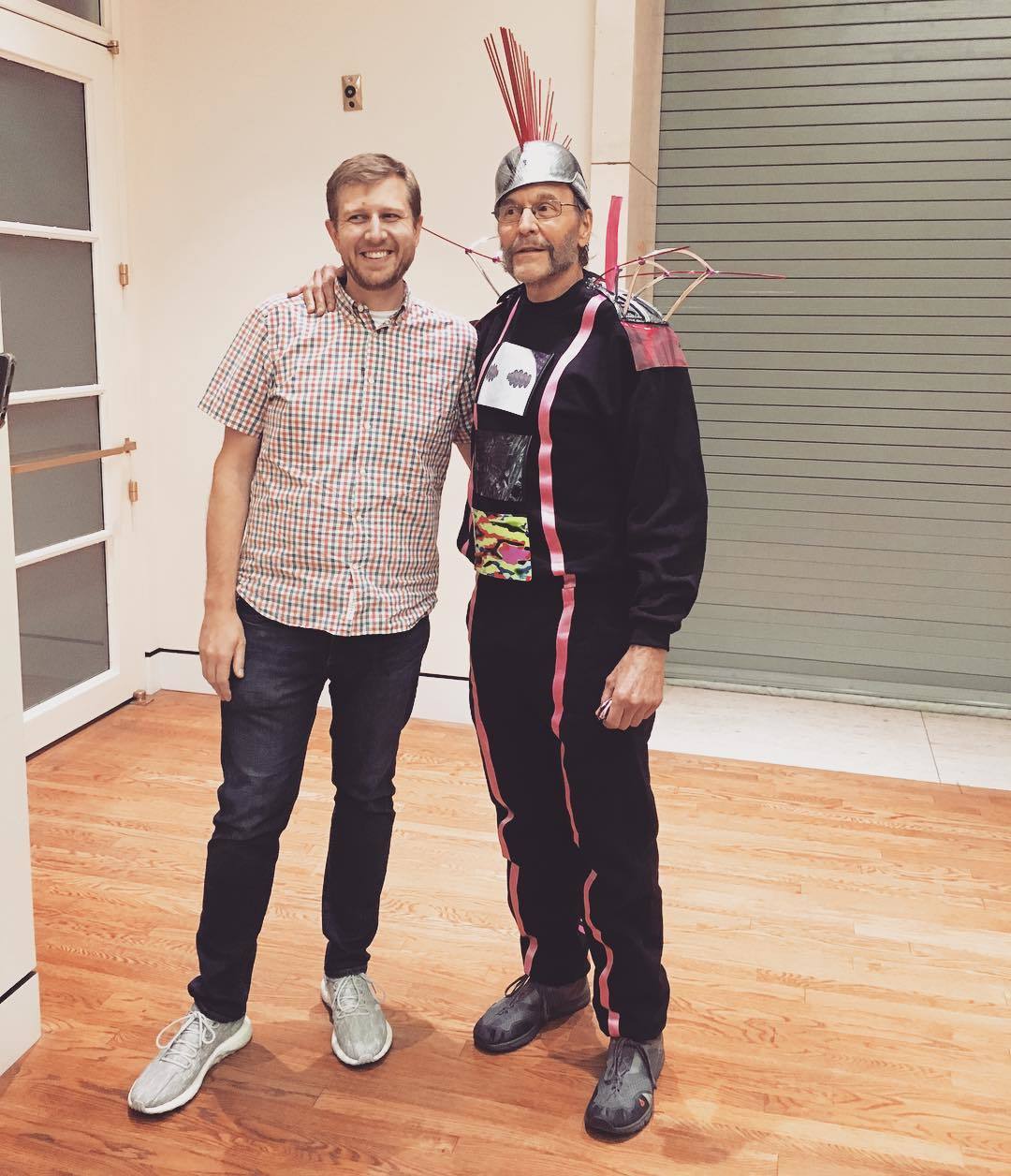 Longtime Open Signal Producer Jefferson Kincaid hosted a screening of his new animated feature, MOMADReD, at the Whitsell Auditorium last month, and our Media Services Lead Noah Dorsey was in attendance. He recently recapped his experience to us.

"It was a lot like the experience of walking through a gallery—if the gallery was moving instead of me," Noah said. "[It had] a constantly changing mix of stationary images, interspersed with pulsing, swirling color changes synchronized to ambient sounds and reggae-influenced musical beats." Noah also said he wondered if the rest of the audience saw the same things jumping out of the screen that he did.
After the film, Jefferson held a Q&A with the audience, dressed in what Noah described as a "medieval space bicyclist"—complete with fiberoptic rods sticking out of his metal helmet.
"It was great getting to see Jefferson taking ownership of these images that he worked so hard on," Noah continues. "I got to be there for a lot of his process creating the visuals, but getting to see it completed with sound on a big screen was really cool. It really solidified in my mind the fact that Jefferson is a visionary and a true original."

Want to know more about upcoming events for Producers? Become an Open Signal member now for access to our monthly newsletters, and your next showcase could be featured!
← Return to index