Recapping our Community Input Sessions
February 18, 2020
In January 2020, Open Signal held three community input sessions to help design how to best use our funding, facilities and knowledge to support Portland. Registration was open to those with an Open Signal membership, giving them a chance to contribute to our five-year strategic plan.
As always, our community came through in full force; we saw new and longtime Open Signal members at every session, and each participant worked side-by-side with staff to contribute a wealth of ideas at every opportunity. Because of this input, we now have valuable data that sheds light on what members of our community would most like to see from us over the next five years.
Session 1 (January 11, 2020)
The format of each session was unique: the first session included an introduction and Q&A from Julie Omelchuck, Program Manager at the Mt Hood Cable Regulatory Commission and the City of Portland's Office for Community Technology. Julie talked about the changes that community media is experiencing on a local and national level, which is causing our organization to rethink how we work.
First, our new grant agreement with the City of Portland requires us to prioritize specific communities—including BIPOC, people with disabilities, low-income residents and other nonprofit organizations. Our public funding is also at risk due to the much-talked-about policy changes the FCC voted for in 2019, which you can find more information about here. This portion of the event was televised, and you can watch it on YouTube here.
After this, attendees were invited to take part in a brainstorming activity: we had six different growth categories written on giant sheets of paper, which were created based on feedback from a series of community visioning sessions that we held in 2018. Community members could attach Post-It notes with their suggestions under each topic. The categories were Workforce Development, Staff + Internal systems, New Technology, Financial Sustainability + Growth, Physical Space and Creativity + Social Impact.
We have manually entered these suggestions into spreadsheets for each session, linked after the end of this post. Additionally, we took images of the Post-It notes and compiled them into a document, also linked below.

Session 2 (January 18, 2020)
The second session consisted of three different group activities, titled The Wind Blows, 35 Cards and Pro-Action Cafe. Attendees were presented with 35 cards containing ideas that were generated during the first community input session, and votes were tallied up for each suggestion. Groups then had the chance to talk about why they championed a particular idea. This event was also filmed, and it is available on YouTube.
Session 3 (January 25, 2020)
The third and final meeting was focused exclusively on breakout sessions; those in attendance were invited to rotate groups and brainstorm suggestions for how we can better serve Open Signal's audiences, which we categorized as Casual Media Makers, Professionals and Pro Media Training. Each audience was then assigned a set of categories, including Equipment, Community, Mentors, Education and Resource Library.
Some of the prevalent themes that emerged during our analysis included supporting underserved communities, enabling online streaming and recognizing media makers with an awards ceremony. The scope of our community's concerns was vast, covering a wide range of issues that were tied together by an underlying thread of equity and inclusion.
We cannot overstate how valuable this input is for our strategic plan, nor can we emphasize enough how much we appreciate everyone's participation and support; the initiative, drive and commitment that every community member displayed at all three sessions was a truly meaningful gesture. Our leadership teams will incorporate this feedback into our strategic plan and act on it. As always, thank you for supporting Open Signal!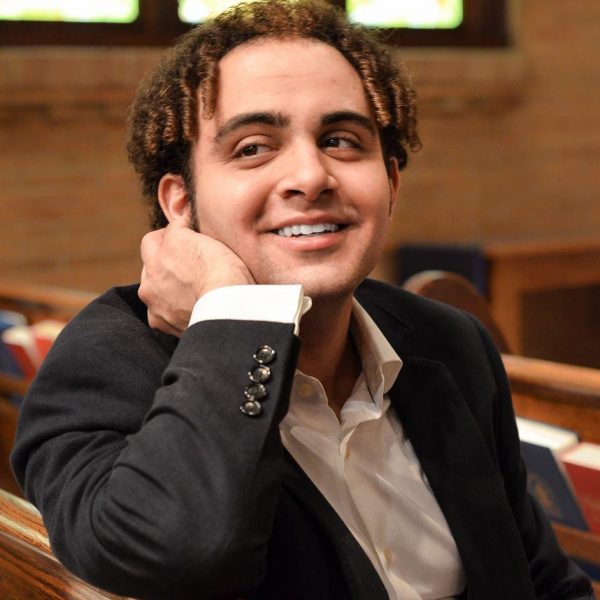 Yousef Hatlani
Marketing Manager
yousef [at] opensignalpdx.org
(503) 536-7622
Pronouns: he/him/his

I manage Open Signal's marketing department, directing our communications and helping shape our brand. I come from a for-profit background, having worked with various marketing firms since graduating from Portland State University.

I have also been involved in Portland's music scene since 2008, working as a sound tech for KPSU and a promotions assistant for the dearly departed Backspace. I have served as the photo editor & co-founder of Faces on the Radio since 2012 and am a musician and DJ.
← Return to index