Join Our Campaign to Secure 1,000 Members (and Win Prizes)!
October 31, 2019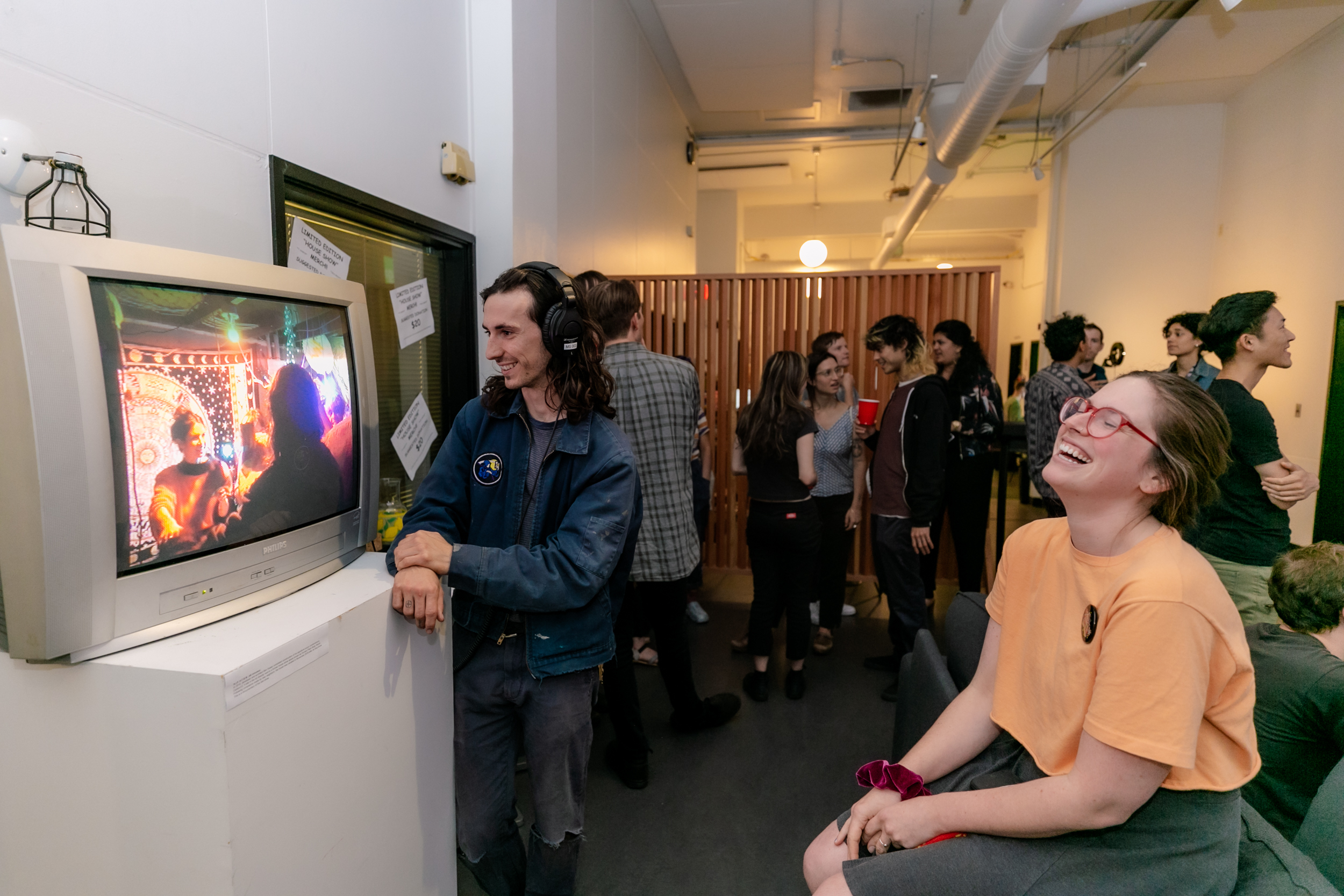 Between Open Signal Labs selling out the Hollywood Theatre, winning a grant from the National Endowment for the Arts and exploring virtual reality with Design Portland, this has been a banner year for us.

But 2019 isn't over just yet: We are on a campaign to grow our membership program to 1,000 members by December 22, and membership expires for everyone on December 31. You can secure your access to our equipment through 2020 when you donate now.
Open Signal is also in the Willamette Week Give!Guide for the third year in a row, joining over 150 local businesses in raising money for causes that matter. We have a goal of raising $5,000 before their campaign ends on December 31.

What's more, your donation of $10 or more to Open Signal before December 22 — either through our website or through the Give!Guide — will enter you to win our huge media prize pack.
An Oculus Go headset, donated by 360 Labs
A $25 gift card from Goldrush Coffee Bar
Three $20 gift cards from Bridges Cafe
10 free slice cards for Sizzle Pie
Two free tickets to the Hollywood Theatre, along with two popcorn passes
Swag from Gearhead, Panasonic, Ross Video and Open Signal
A free screening with popcorn for up to 50 people in our 3,000-square foot production studio (restrictions apply)*
Your donation will also make you a card-carrying Open Signal community member for the rest of 2019 and all of 2020, gaining you eligibility to reserve our equipment and production studios, giving you access to member events, discounts and more.

Donating $10 or more through the Give!Guide will renew your Open Signal membership and enter you to win our prize pack, PLUS extra perks from Willamette Week. The campaign is also holding special 'Big Give Days' where you can donate to enter even more prizes, like tickets to Blazers games, weekend passes to several music festivals, a vacation from the Oregon Cultural Trust and more. Find out more by clicking here, and view the calendar below:

Big Give Days
November 21 - Portland Trail Blazers Fan Package
December 3 - Brasada Ranch Getaway
December 5 - PDX Foodie Package
December 12 - Music Lover's Platinum Access Pass
December 19 - Trek FX 1 Commuter Bike from Bike Gallery
December 26 - #Exploregon Vacation Package
With the FCC passing a measure earlier this year that could close community media centers around the country, protecting community media is more important now than ever. Giving to Open Signal will help us provide resources for honing media arts skills, empowering Portlanders to tell their story on their own terms. It also shows the FCC strength in numbers and helps us take action to fight this legislation.
** Make your donation through the Willamette Week Give!Guide or through our website. You can also visit our front desk during our public hours. **

Please note that Open Signal membership is required to reserve our equipment or studios.
Questions? Please contact Open Signal Development Manager Marina Martinez-Bateman at marina [at] opensignalpdx.org.
*Screening restrictions include: Event must be scheduled at a time that is mutually agreed upon by winner and Open Signal, per studio availability; additional cleaning costs or other fees may apply; objectionable content and alcohol will not be allowed at the screening; winner must agree to sign a code of conduct agreement.
← Return to index