Year In Review: How We Showed Up For Portland During COVID-19
March 10, 2021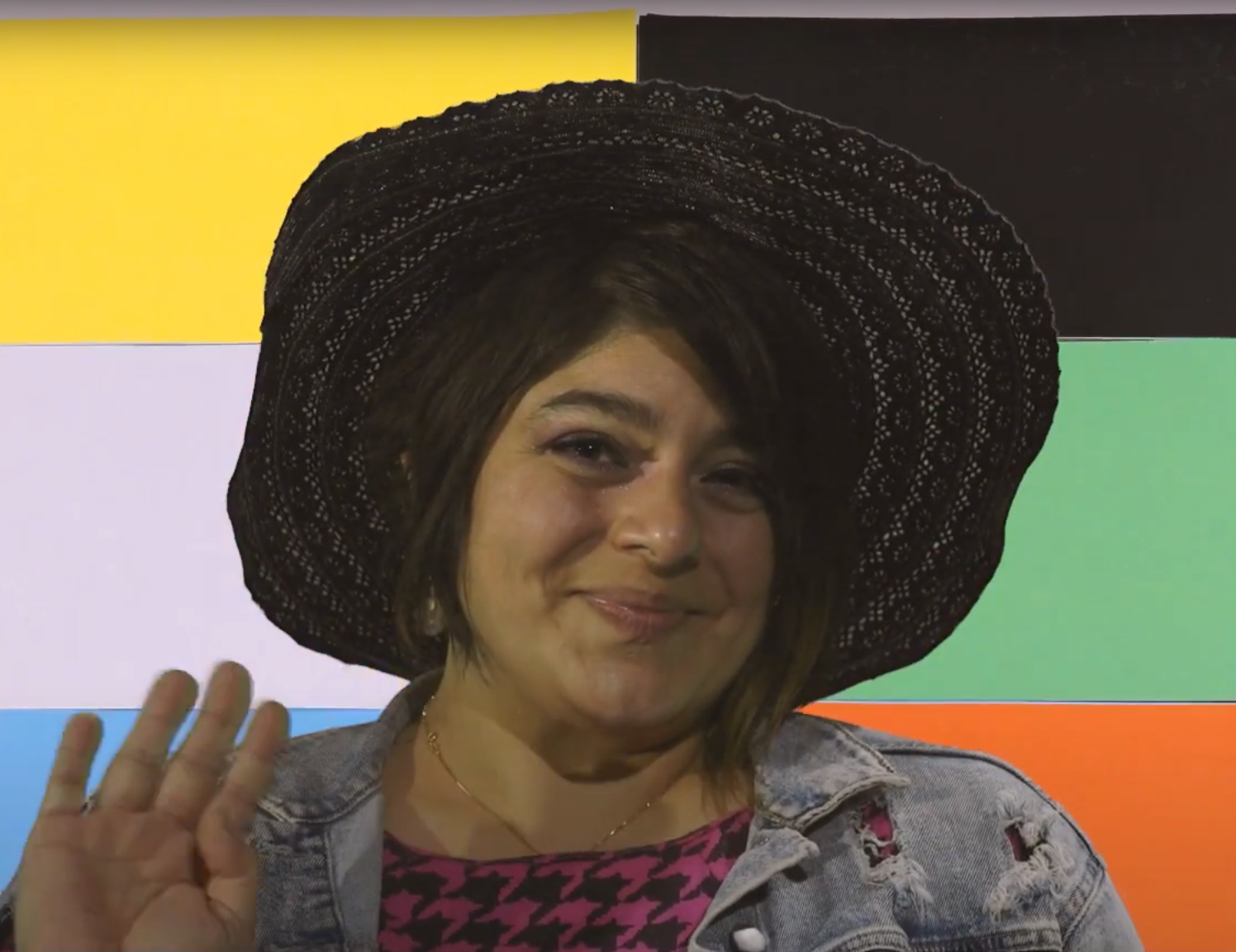 The drastic changes to public life we all experienced last year have had a huge impact on the way Open Signal operates. Unable to gather in person at our facilities like we used to, we've had to shift much of our programming online and hone in on the communities and projects we support with our resources—both physical (equipment, studio space) and personal (our talented staff, their time and knowledge).
Despite the limitations, we were able to make some great things happen in 2020 and early 2021, including engaging well over 1,500 Portlanders and 25 nonprofits! We'd like to highlight some of the work that we've done, and been a part of, in the past year.
Remote City Council Meetings
Our Production Services team spent the first part of the stay-at-home order shifting practices to be able to support live productions via videoconferencing. This allowed us to continue to broadcast City Council meetings with council members attending from home. In the last half of 2020 we were able to broadcast 61 new City Council meetings remotely from Open Signal and stream to YouTube. The public can watch these meetings, live and in the archive, via the eGov YouTube channel.
Hear more about Production Services' shift in operations in this video from Care Is On Air, our video series about our response to COVID-19:
Long-Term Equipment Loans to Nonprofits
The shift in our day-to-day operations has allowed us to lend equipment on a long term basis to local nonprofits. This includes (among others):
Street Roots, supporting their 2020 Census field work
The NE Steam Coalition's Design Hustle Academy, for BIPOC middle and high school youth in the Invention and Entrepreneurship Camp
Vanport Mosaic, to record Native American storytellers
Level Up Academy, to support instructors in creating content for online distance learning
And the local chapter of Hindu Swayamsevak Sangh, for a virtual celebration of the Hindu festival Vijaya Dashami
Census 2020 Assistance
Open Signal was a 2020 Census Assistance Center. With the addition of Open Signal's Census Liaison Rebeca Alamo Gonzalez, we provided support for hard-to-count populations to achieve a more complete count in Oregon —getting Census materials in front of more than 20,000 people online and in person (from a distance).
Hear from Rebeca about our Census efforts:
Remote Upload to the Cable Channels
Long anticipated by producers and staff alike, we have created a system for community producers to upload content for our cable channels offsite. We are offering
limited access to submit videos remotely to our playback department—in cases where it is difficult to come to our facility, or if there is a deadline for a series project that can't otherwise be met. Learn more here: Submitting Video Remotely.
Cable Streams
Speaking of our cable channels, all five are now streaming online via our digital network—available to watch 24/7 from any of your devices. Watch locally and nationally produced independent media anytime at watch.opensignalpdx.org/cable.
Our Digital Network
Last August we launched our digital network, a place for Portland to see itself and be seen. Log on and you'll find work from local media makers, telling the stories that make up our city. We are always accepting submissions of local content—submit your work here to be featured.
Hear from Programs and Communications Manager Daniela about the site:
Open Signal Labs
The second year of the Black filmmaker fellowship launched in February 2020, supporting six emerging artists with training, production experience, mentorship, access to professional filmmaking gear and a stipend. The 2020 Fellows are Ânsar El Muhammad, Joshua Hatkin, Simon Reta, Jordan Thierry, Kaylah Wilson and Masimbaashe "Cookie" Zvovushe. A monthly speaker series, Open Signal Labs, features a Black artist to foster connections with a greater network of Black creatives. And through the Our Stories, Our Lives Black Media Maker Response Fund, we have distributed unrestricted awards of $599 for 35 Black creatives and counting.
Open Signal Labs Production Manager Jeff Oliver shares more:
Long-Term Checkouts to Series Producers
Series producers (those who make content on a monthly or weekly basis to broadcast on our cable channels in a regular time slot) have been given the opportunity to check out equipment on a long-term basis to complete each season of their show. Series applications for the Summer season open May 5th through May 19th. More information about becoming a series producer can be found here: Open Signal Series Application Guide.
XR Classes and Artist Talks
During this time of distancing we held free virtual workshops and artist talks around the use of immersive technology:
Digital Monuments in Augmented Reality, an immersive storytelling workshop and accompanying artist talk with Miriam Hillawi Abraham, a multi-disciplinary designer from Addis Ababa, Ethiopia
Intro to WebVR, a workshop and accompanying artist talk on building virtual reality experiences with Nancy Lee, a Taiwanese-Canadian interdisciplinary media artist, curator, filmmaker, DJ and cultural producer
Intro to Unity, a workshop with multimedia artist and virtual world-builder Matt Henderson
Community Media Project Cohorts
As part of a shift in our programming and public offerings, we launched a seasonal initiative focused on individualized equipment and production support for local media makers—supporting up to 10 projects per season. Productions can apply for training, equipment and staff guidance with the goal of completing a project for airing on our channels. Applications for the Summer cohort are open May 5th through May 19th. More information can be found here: Make Media at Open Signal.
Franklin High School Partnership
Open Signal partnered with Franklin High School's Film School to provide students with access to video production laptops to work on their projects. The films debuted on our digital network on February 5th with a live stream event featuring the student filmmakers. The films will also be featured on our digital network for the month of April.
Outside the Frame 360° Filmmaking Internship
Outside the Frame and Open Signal teamed up to bring together 12 students to share stories and build filmmaking and immersive media skills. Two groups met for 35 hours each to adapt their music videos, personal narratives and comedy shorts to 360° video. The intensive was open to those aged 17 to 25, with priority to those houseless or in the Homeless Youth Continuum. The project is sponsored by Metro and the Juan Young Trust.
As we continue to adjust to these new ways of being together and move towards reopening, we will continue to provide programming that responds to the needs and interests of the communities we serve. And, whatever happens in 2021, we look forward to finding innovative ways to collaborate with and support local, independent creatives.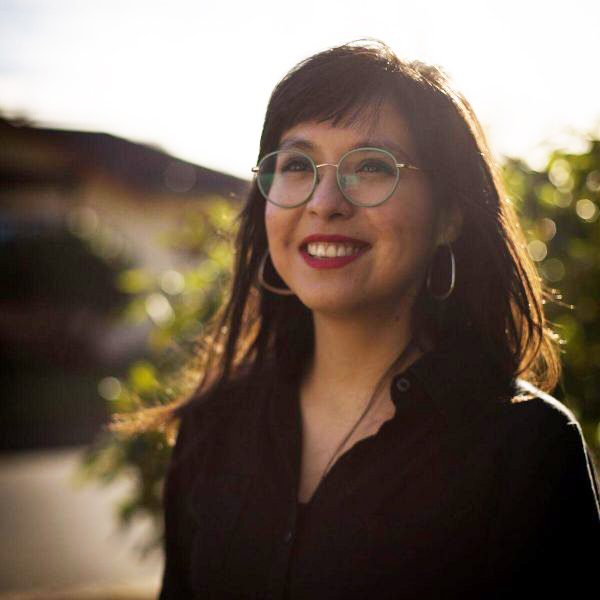 Daniela Serna
Communications Manager
daniela [at] opensignalpdx.org
Pronouns: she/her/hers, they/them/theirs

¡Yo hablo español!
I work in our Strategy & Development department, managing Open Signal's digital and print presence, and developing strategies to support the organization through clear and transparent public communications.

Outside of work, I am dedicated to resource sharing and skill-building in Portland's arts and music scene, organizing gatherings and workshops to hold space for and increase the visibility of BIPOC, women and and nonbinary artists. 
← Return to index