Press Release: Open Signal Announces Inaugural Future Forum Artists
September 25, 2017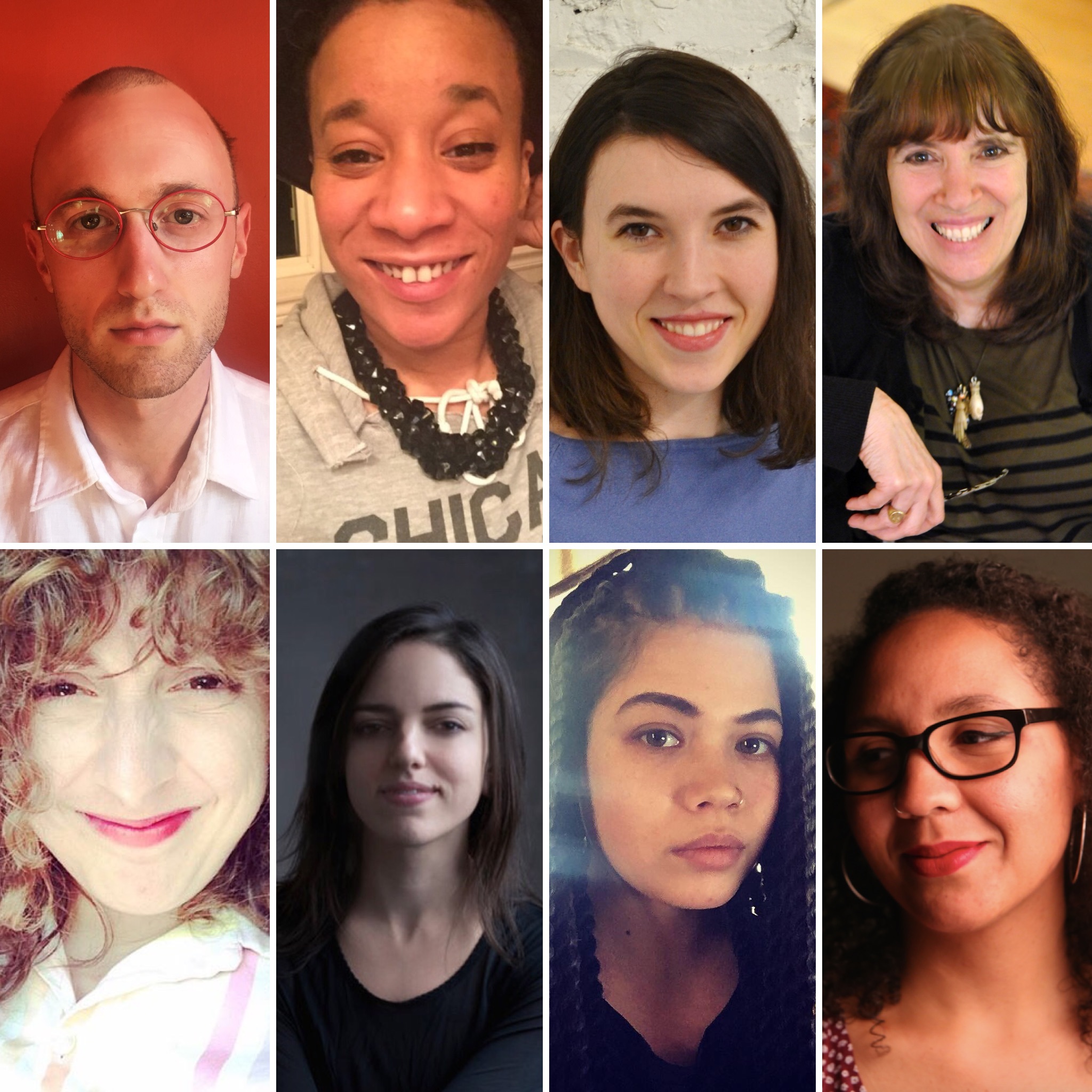 Open Signal Announces Inaugural Future Forum Artists
Ten applications selected for the first year of Open Signal's artist training program
PORTLAND, OR. - September 25, 2017 – Open Signal has chosen the first cohort of media artists for Future Forum, an affordable alternative to a traditional degree program. Future Forum works with socially driven artists, aiming to improve their creative practice and teaching abilities, as well as increase their engagement with the community.
The learning experience is facilitated by Stephen Slappe, Associate Professor in Video & Sound and the MFA in Visual Studies departments at Pacific Northwest College of Art and Taylor Neitzke, Director of Programs at Open Signal.
Future Forum runs for ten months, through June 2018, with a 25-hour per week time commitment, during which time artists will have access to Open Signal's facilities and library of professional equipment. They will explore filmmaking, experimental media, creative coding and more. Artists will also develop new strategies for teaching media art skills to marginalized communities.
Ten applications were selected for the cohort, showcasing a diversity of talent and knowledge:
ariella tai is a Portland-based video essayist, film scholar and programmer from Queens, New York. they have curated programs for the Portland Black Film Festival and the Cascade Festival of African Films. their independent, experimental film and performance programs, "they said don't bring her home," and "first and the last" have been supported by grants from the Precipice Fund and RACC.
Ashlin Aronin is a Portland-based artist. His work plays with conversation, language and relationships. He manufactures milieu through humor, space and memory. A software engineer by trade, he's committed to expanding access to the tech industry.
Jaleesa Johnston is a mixed media artist currently working in Portland, OR. She holds a BA from Vassar College and an MFA from the San Francisco Art Institute. Her work explores the black female body as both subject and material through performance, video, photography, sculpture and collage. Jaleesa's work articulates gestures of the body as a fragmented language that can be used to voice narratives of fugitivity, resistance and freedom..
Maura Campbell-Balkits is a multi-disciplinary artist with a background in theatre, comedy and media studies. Her work focuses on gendered identity and the psychological impact of technology on notions of self and performance. She received a grant in 2018 from Oregon Arts Commission to participate in a residency at the Burren College of Art in Ballyvaughan, Ireland.
Fernanda D'Agostino is an internationally acclaimed video projection artist. Her work has been recognized by a Bronson Fellowship, a Flintridge Foundation Fellowship, Grants from the National Endowment for the Arts, The Andy Warhol Foundation, 4Culture and individual artist fellowships in Montana and Oregon.
RaShaunda G. Brooks is a Portland-based filmmaker, having worked in large-scale film productions, television, documentaries and music videos. Her work seeks to connect different communities and explore stories of people who don't always get represented.
Samantha Cohen is a multimedia artist working in animation, installation, and comics in Portland, Oregon. Autobiographical narrative is central to her work where she explores themes of anxiety, power struggles, and the overall absurdity of human relationships. In 2015, Samantha received an Oregon Arts Commission grant to participate in a residency at the Wassaic Project in Wassaic, NY where she exhibited her animation in their 2016 summer exhibition. She completed her MFA at the University of Oregon in 2014. In 2016, she participated in Prequel's Artist Incubator Program.
Sophia Emigh is a Vermont-born, Cascadia-based interdisciplinary artist and performer working with the camera, the body, and community. She holds a BA from Yale University, works in Portland, OR, and feels her roots in the mountains, the moss, and the water. Her work transmits the movement of life through still photography, and the ineffable quiet place inside motion through film, performance and participatory media.
Read more about the program. ###
Contact
Yousef Hatlani, Marketing Manager yousef@opensignalpdx.org (503) 536-7622
← Return to index