Press Release: Open Signal Launches an Experimental $1 Membership Program
August 03, 2018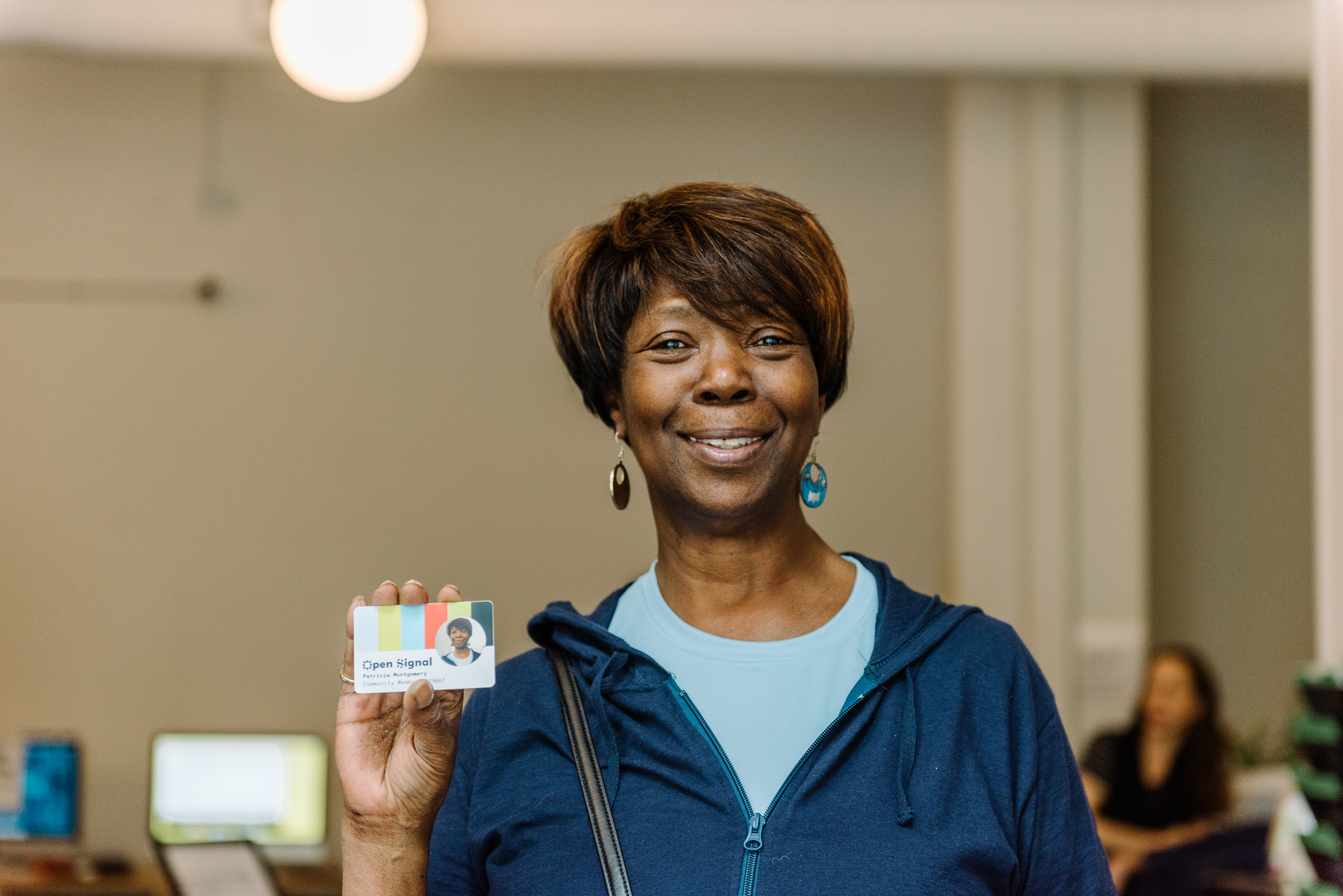 Open Signal's $1 Membership Program is a Bold Experiment in Community-driven Fundraising
PORTLAND, OR. - August 6, 2018 – Open Signal: Portland Community Media Center has put into effect a radically inclusive membership program for its media community.

For a minimum annual fee of just one dollar, Open Signal members now receive benefits including:

Access to Open Signal's 10,000-square foot media facility, including two media production studios, a professional equipment library, and private editing and animation rooms (pending completion of necessary certification courses)
Free member trainings and networking events
A customized membership card with photo ID
"We want everyone — regardless of their income — to feel like they are a full member of our community, so we have created a program that doesn't leave anyone out and doesn't create a hierarchy of donors," said Justen Harn, Open Signal's Executive Director. "This program reflects our values and we're really proud of that."

The membership program was designed by Open Signal staff after conducting more than 60 interviews with current volunteers and students of the media center. It soft-launched in late May 2018 and 200 individuals have joined the program to date.

Members with the means to donate more than the one-dollar minimum fee are encouraged to offset those who cannot. All members receive the same benefits, regardless of the size of their gift. To date, members have contributed a total of $7,877, at an average member donation of $39.39. The program was designed to raise $20,000 in its first year.

"Inclusive membership is important to empower community members with a visual voice," said new member Mahesh Madhav. "A high-end A/V library at our fingertips really helps new filmmakers learn a craft, which increases the legitimacy of Portland as a world-class filming location."

Membership will be required to use Open Signal's facilities and equipment beginning January 1, 2019. The launch of the membership program is funded by a generous three-year grant from the James F. and Marion L. Miller Foundation, and a capacity-building grant from the Oregon Cultural Trust.

Primary funding for Open Signal comes from the City of Portland and the Mt. Hood Cable Regulatory Commission, via cable franchise dollars. Open Signal's new focus on diversifying its funding responds to shrinking revenues from cable subscriptions and the desire to build bold new socially driven programs. Open Signal staff have raised more than $400,000 in grants and individual donations—a historic sum for the organization—since March 2017.

Learn more about the membership program in the new membership video below, or at opensignalpdx.org/membership.


###

Contact
Yousef Hatlani, Marketing Manager
Open Signal: Portland Community Media Center
yousef@opensignalpdx.org
(503) 536-7622

Rebecca Burrell, Director of Strategy & Development
Open Signal: Portland Community Media Center
rebecca@opensignalpdx.org
(503) 673-8709
← Return to index