Press Release: Open Signal Presents New Multimedia Exhibition
September 21, 2018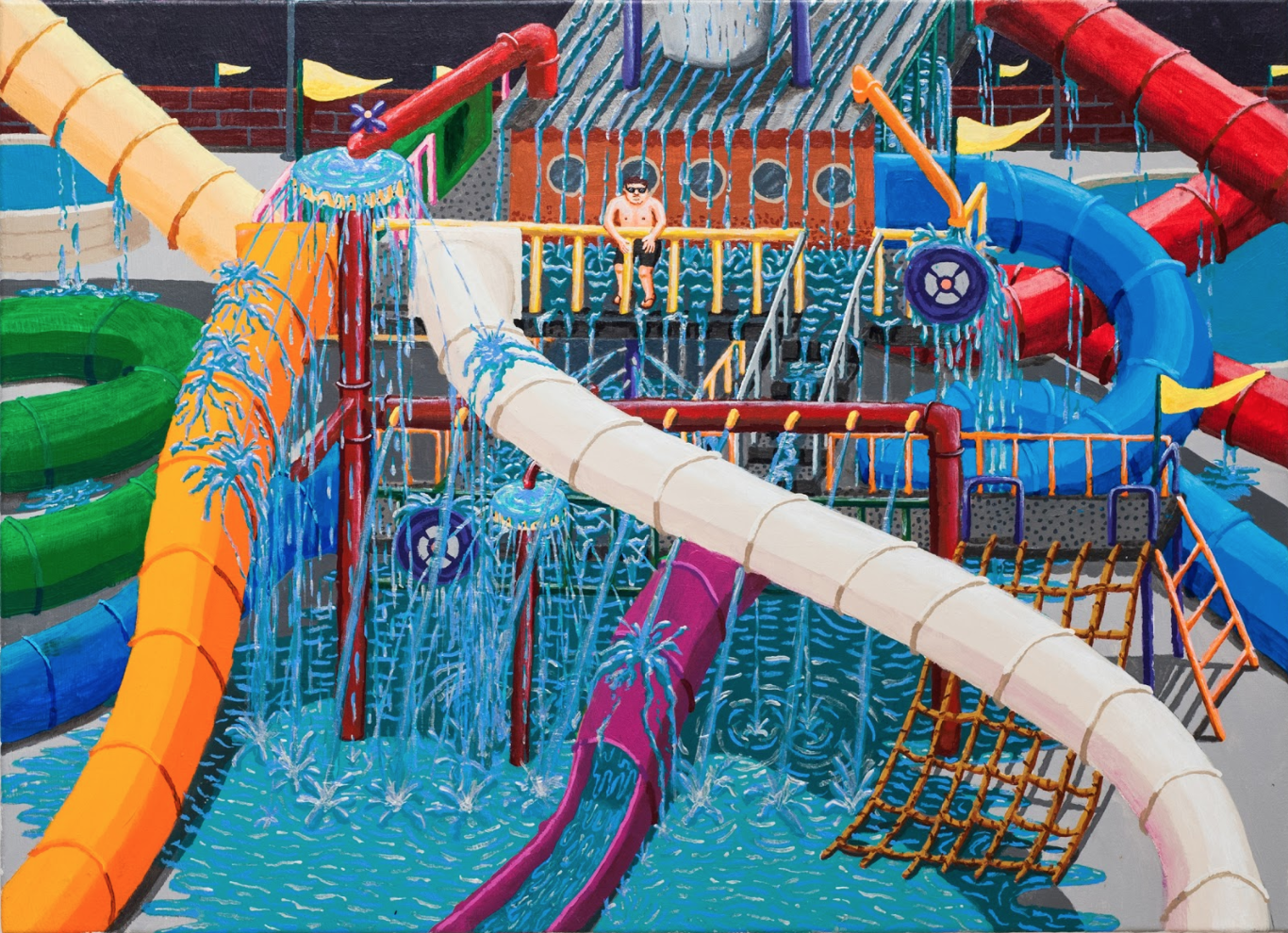 New multimedia art show features virtual reality, projection art and more
Stuck on the Ride
On view through November 30
Opening reception Saturday, October 6, 5:00pm
Open Signal
2766 NE Martin Luther King, Jr Blvd
Portland, OR 97212
PORTLAND, ORE. – September 21, 2018 – Open Signal presents a new multimedia exhibition curated by former visual effects instructor Ryan Woodring. Titled Stuck on the Ride, it brings together the works of five artists from around the country.

The artists are Ralph Pugay (Portland), Erin Mallea (Pittsburgh), Kristin Lucas (New York, Austin), Claire Hentschker (Pittsburgh) and Yaloo (Chicago, Seoul), with work spanning virtual reality, projection art, video and painting.

Ryan selected pieces that explore the connection between media and amusement parks, as well as their changing role in American culture. "I'm fascinated by broken rides because they redistribute agency back to the ride-goers," Ryan says. "Many stalled riders use their phones or cameras to record the experience of the mechanical failure.
"Having taught at Open Signal the past couple years, I got to see firsthand how the organization redistributes the narrative power to its students, members, and residents through education, advocacy, equipment rental and financial support. I can't think of a more fitting place in Portland to show this work."

The exhibition launches with an opening on Saturday, October 6 at 5:00pm and runs through November 30.
Ryan was able to organize this exhibition with the support of an individual artist project grant from the Regional Arts & Culture Council.
###
Contact
Yousef Hatlani, Marketing Manager
yousef [at] opensignalpdx.org
(503) 536-7622
← Return to index