Press Release: Six Portland Artists Join Open Signal's New Media Fellowship
June 11, 2018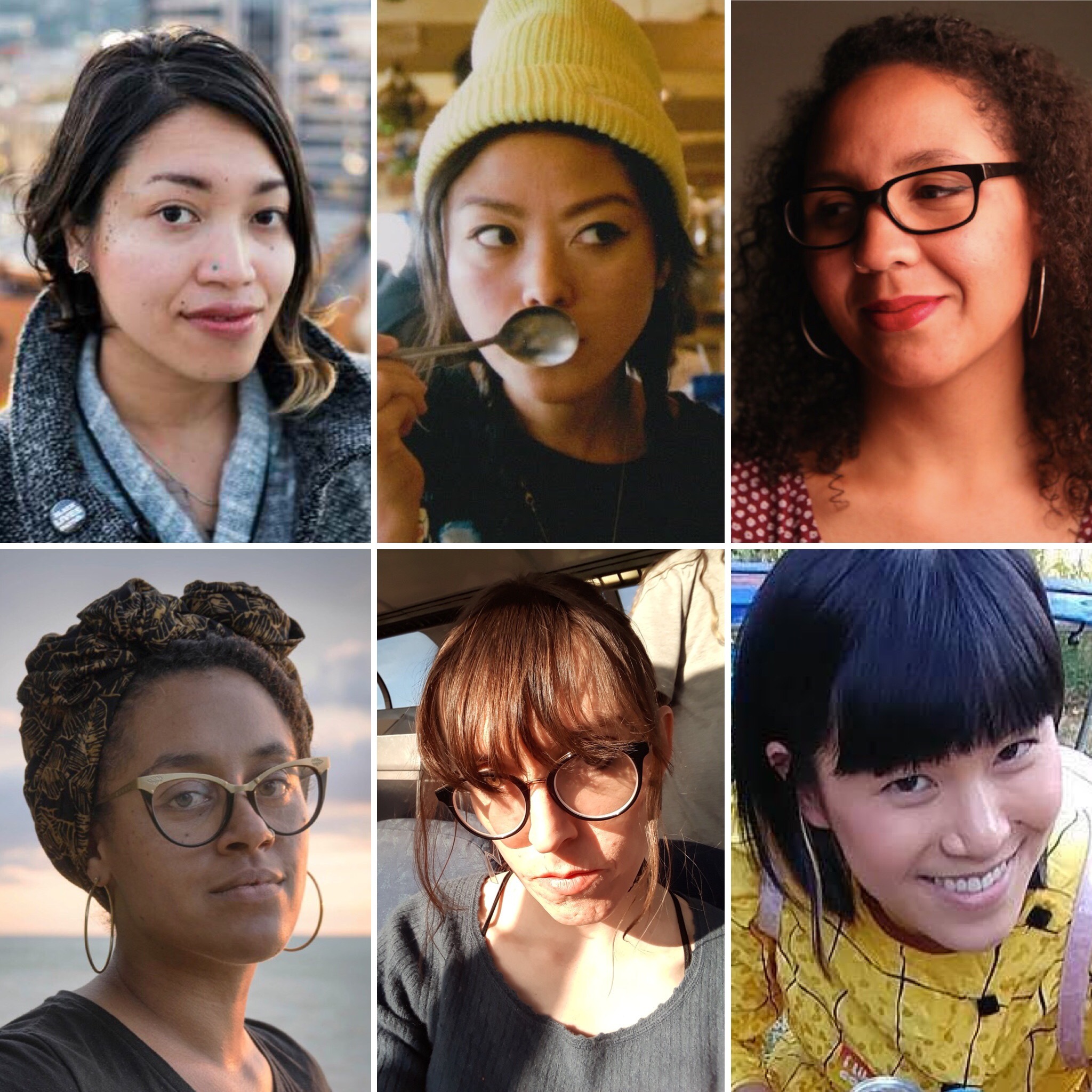 Six Portland Artists Join Open Signal's 2018-2019 New Media Fellowship

PORTLAND, OR. - June 11, 2018 – Open Signal: Portland Community Media Center has engaged six local artists for its New Media Fellowship, a residency program that supports socially driven artists embracing digital media. The initiative combines community engagement, professional development and artistic production.
2018-19 New Media Fellows May Cat, Jaleesa Johnston, Tabitha Nikolai, Jen Tam, Sharita Towne and Lynn Yarne will work in residence at Open Signal for 16 weeks each. The Fellowship will run from June 2018 to May 2019.

New Media Fellows receive:
Access to Open Signal's 10,000-square foot media facility, including two media production studios, an equipment library valued at over $650,000, and a private workspace
Free training through Open Signal's media education program
One-on-one mentorship with professional media artists
Support from Open Signal's technical and artistic staff
A $2,000 stipend
During their residencies at Open Signal, these artists may explore video, immersive digital installation, virtual or augmented reality, performance, virtual art, software art or electronic art. The public will be able to interact with the six fellows at Open Signal's New Media Summit in summer 2019, featuring workshops, talks and interactive installations by the fellows and other local artists.
"This selection process turned out to be really competitive and we are so excited about the artists who rose to the top," said Taylor Neitzke, Director of Programs at Open Signal. "Our fellows will have really unique access to our resources, allowing them to make work they couldn't create otherwise.
"We can't wait to see what they will do with these resources, and to see how their presence supports and inspires our existing community of media producers," she added.
The highly successful New Media Fellowship pilot program was launched in January 2017 with seed funding from the Regional Arts & Culture Council. 2017 fellows were manuel arturo abreu, DB Amorin, Hannah Piper Burns, Nanda D'Agostino, Alan Page and ariella tai. Since completing their residencies with Open Signal, these fellows have exhibited at the Portland Art Museum, Portland Institute for Contemporary Art, Ori Gallery and have been selected for fellowships with organizations like Literary Arts.
The 2018-19 fellowship program has grown thanks to the generous support of the Fred W. Fields Fund of The Oregon Community Foundation and The Jane Schiffhauer Charitable Trust.


Fellowship Bios
June - September 2018 Fellows

May Cat is a multidisciplinary artist whose work is inspired by her Thai-American roots. She is committed to presenting the perspectives of Southeast Asians with educational and contemporary art practice. She grew up in Chicago and attended The Cooper Union in New York City.
Lynn Yarne is an artist and educator raised in Portland. She works within animation and collage to address generational narratives & histories. She is curious about community, participatory works, magic, and rejuvenation. She currently makes art projects for and about the public education system. Lynne holds a BFA from the Rhode Island School of Design and an MA in Teaching from the School of the Art Institute of Chicago.

October 2018 - January 2019 Fellows
Jaleesa Johnston is a mixed-media artist who holds a BA from Vassar College and an MFA from the San Francisco Art Institute. Her work explores the Black female body as both subject and material through performance, video, photography, sculpture and collage. Jaleesa is an Assistant Professor in Foundation and Photography at Pacific Northwest College of Art and was a participant in Open Signal's first Future Forum program.
Jen Tam is an artist, performer, and producer from Honolulu, Hawaii. Jen works across mixed genres of design, film, music and stand up comedy to create fun, engaging, and unique worlds based in the strength of community. She is the creator and curator of CornCon, Portland's Premiere Corn Convention. She plays in a band called VOG (which rhymes with dog.) As a stand-up comedian, she has performed alongside personalities like Hari Kondabolu and Jenny Yang.


February - May 2019 Fellows
Tabitha Nikolai is a visual artist from Utah who works in sculpture, text, video games, cosplay and earnest rites of suburban occult. Her work has been shown an the Utah Museum of Contemporary Art, Vox Populi in Philadelphia, and Ganka Gallery in Tokyo. She was formerly assistant/co-curator at Place, Surplus Space, and Compliance Division in Portland, Oregon.
Sharita Towne is transdisciplinary artist born and raised on the West Coast of the U.S. along I-5—from Salem to Tacoma and down to Sacramento. She is a research-based video artist and printmaker most interested in creating interdisciplinary community art projects that engage local and global Black geographies, histories and possibilities. Sharita is an Assistant Professor in Intermedia, Thesis and Critical Studies at Pacific Northwest College of Art.


###


Contact
Yousef Hatlani, Marketing Manager
yousef@opensignalpdx.org
(503) 536-7622
Rebecca Burrell, Director of Strategy & Development
Rebecca@opensignalpdx.org
(503) 673-8709
← Return to index