Echo Productions Watch Party and Virtual Q&A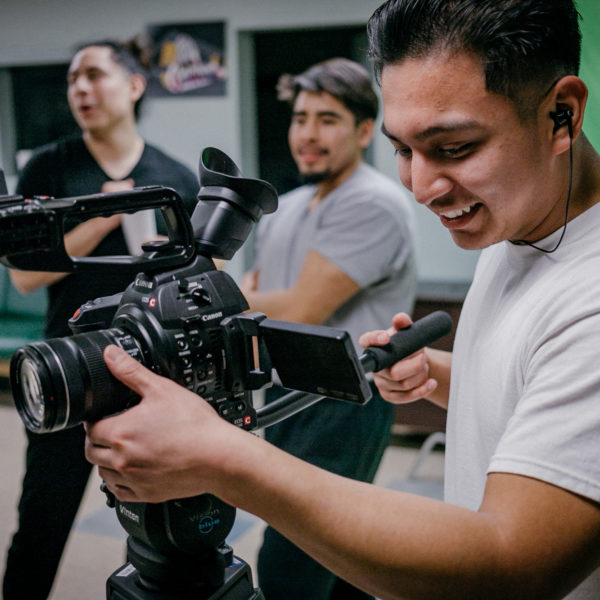 Join us for a two-part event, beginning with a broadcast of new video work from filmmakers based at the MacLaren Youth Correctional Facility, followed by a virtual Q&A with the artists and program organizers.
Please RSVP to this event to receive the Zoom link and login information via email.
New video work made by youth in Echo Productions will be debuted at this special two-part event, which will include a live stream on Open Signal's Facebook, Twitch and YouTube accounts, followed by a virtual Q&A on Zoom with the participants and organizers.
The films were created by young men at the MacLaren Youth Correctional Facility, who have been at work since January—and throughout Governor Brown's stay-at-home order—to create their original media pieces. The program was held in collaboration with Morpheus Youth Project, with support from Hope Partnership, Janus Youth Programs and the Oregon Youth Authority (OYA).
The films showcase powerful and creative new media works, including personal narrative, documentary, a breakdance film, sketch comedy and a cooking show.
Schedule:
6pm - Livestream on Facebook, Twitch and YouTube
7pm - Virtual Q&A (RSVP required below)
Learn more about Echo Productions in this press release, as well as this blog post by instructor Jeff Oliver, who recalls his experience with the program in 2019, including a link to the youth's completed film. Read and watch here.
The 2020 edition of Echo Productions is supported by the Juan Young Trust, the Pacific Power Foundation and the Herbert A. Templeton Foundation.
Dates
Jul 9
Thursday
6:00pm – 8:00pm
Policies
For More Information
For general information or directions to our space, please contact our front desk at (503) 288-1515 or info [at] opensignalpdx.org.
Getting Here
Open Signal is located off the #6 or #4 bus line. If you are driving to Open Signal, we have a parking lot located on NE Graham. Our main entrance is located on NE Graham off of NE MLK.
Refund Policies for Events
You must cancel up to 72 hours in advance to receive a full refund. There will be no refunds or transfers if you cancel with less than three days notice or fail to show up.
Open Signal is a Safe Space
Open Signal is committed to providing an inclusive and welcoming environment for the community. Open Signal does not and will not discriminate on the basis of race, color, religion (creed), gender, gender expression, age, national origin (ancestry), disability, marital status, sexual orientation, or military status, in any of its activities or operations, and we ask that you do the same when you attend our workshops and events.
Open Signal is fully wheelchair-accessible. Reasonable accommodations may be made upon request.